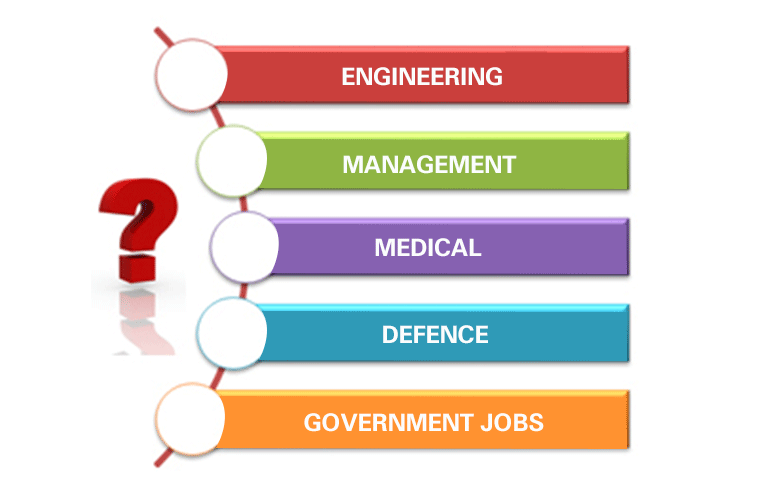 Dear future Iconoclasts, Wake up! Now is time to figure out what you want to be when you grow up. When there are so many more career choices than just becoming a doctor, teacher, policeman or astronaut, it's easy to feel overwhelmed by what path to choose.
Modern day technology and the era of internet came as a blessing to all of us. Technological advancement has broken all barriers to unlimited exposure and knowledge. And this has definitely benefited the young generation the most. Today's kids have no boundaries and they take the decisions of their life freely. They have knowledge, exposure and wide range of career choices & career selection. Read, Start over with a meaningful career choice. These young and bright minds do not restrict themselves to medical and engineering as their career choices.
They are the explorers and the risk-takers. These kids are very well aware of the unusual career options that are gaining a lot of popularity these days. It's amazing to see versatility in the career choices being made by these students. These are not just fancy options to go for, in fact many of these are quite promising too.
Girls whose fashion sense is on point are taking up modelling, fashion designing and fashion blogging as their careers. Fashion blogger is a relatively newer term but is becoming unbelievably popular these days. Think, you just have to dress up, look good and get paid for that.
Another exciting option is photography, which is in trend and there is a huge demand for professional photographers in the market these days. Because of the increasing popularity of these not so ordinary career choices, the industry has witnessed an increase in the number professionals like counsellors, chefs, magicians, nutritionists, wedding planners, event managers, web developers, designers, beauticians, bloggers, food tasters (oh yes, probably the most amazing of all) and many more new careers. So the basic funda is to do what you love plus what you are good at. Both the things should match and then there is no chance of going wrong with it.
So guys, take your call now and do what your heart says because in order to become extra ordinary you have to think out of the box. Be careful before you make your own way away from rest of the crowd.
You might also like to read our post on Career in PSUs- give a boost to your career now and Economics career choices.
Wishing these explorers and others the very best in their careers!!