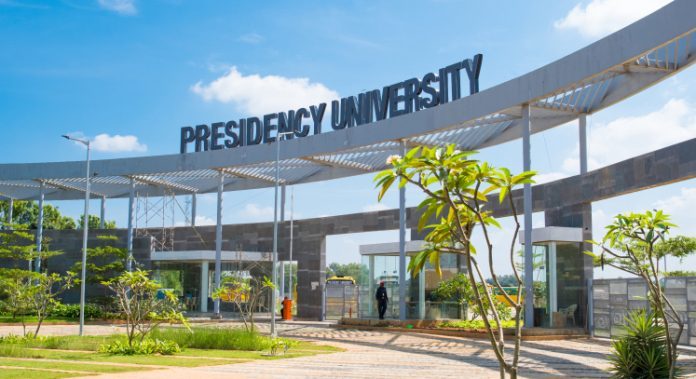 The School of Management Business Administration (BBA) debuted in 2019 with a freshly designed curriculum that incorporates ICT for greater subject coverage, knowledge accumulation, skill acquisition, understanding, and applicability. Our course and curriculum, which originated at the School of Economics, effectively contribute to national productivity and international competitiveness. From the academic year 2019 forward, the School has operated independently. We have eight faculty members that are qualified according to UGC standards and specialise in various disciplines of management. This new School provides a business administration undergraduate curriculum (BBA). 
For the benefit of students, the School offers a variety of Value Added Courses and Extra Credit Courses that focus on developing soft skills and managerial abilities to enable them to proceed in their careers as successful business leaders or entrepreneurs meeting up the global challenges. The School involves students in interactive classes where they can learn, acquire skills and form attitudes and values, an appropriate form of managerial and professional courses in business, industry and government. Specifically, the programs are designed to assure that participants develop an integrated body of knowledge in the business and management of the modern organization. The BBA programme provides the students with the opportunity to go forward in a broad range of professional directions and build sound and rewarding careers to compete effectively in today's fast-paced world. We also build the confidence among the students and motivate them to take up calculated risks and grow as successful entrepreneurs.
Our students acquire varied computer skills, entrepreneurial skills, and leadership qualities and learn investment tactics to survive in the fields of career they take up with. Besides, our students undergo internship training, periodical industrial visit, and project work and actively involved in NSS, the extension activity of the college.  It is mandatory for our students to take up summer internship programme to get ready for placements. Our School has been using new strategies for advanced learning such as instructional strategy, additional assignment of responsibility, providing access to professional learning careers. We consistently strive to uplift and enhance the intellectual ability of our students by organizing guest lecturers of industrial experts by which the students get an overall idea of what is expected of them as an employee of an organization. A major project on any specialized topic of students' choice is undertaken by the students in their final semester. Frequent training development and placement initiative taken by the School which ensures that the students face their interviews with confidence and are well placed in reputed industries. 
Besides placements the students are also encouraged to come up with new start-up ideas, which empower the spirit of entrepreneurship and make them succeed in their vision. The School has hosted consequently two National Conferences on various topics that meets with the current social and economic scenario. The papers of this conference have been published in reputed International and UGC referred journals. The School conducts various workshops on academically relevant areas and Intercollegiate Meets to spell the importance of working in teams and improves organizing skills.
Further academic pursuits, our students are encouraged and motivated to participate in various intercollegiate competitions conducted by several colleges across the nation. They have won numerous prizes in coveted programmes, like Best Manager, Stock Wars, and Business Quiz etc which stands as a proof for the holistic development of our students in varied extracurricular activities.
The modern techniques of teaching and learning are also used in our School. Our students are becoming courageous, encouraging, energetic and creative. We train the students to take up online assignments, PowerPoint presentations which would enhance their professional skills. Our students are taking part in the academic competitions organized by various colleges of various universities across the state. The curriculum is updated according to the changing environment in the industries, business world, commerce and management through board of studies with eminent members. All the above mentioned activities of our School, provide an excellent launch pad for the successful business career for our students.
Dr.Balu.L
Assistant Dean-SOC
Presidency University