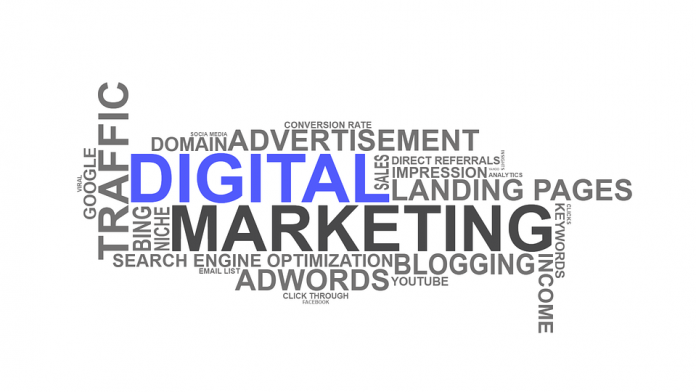 Consider this. You most probably have a smart phone of your own, and if you do, there is a 99% chance that you have access to internet. Now think of the insane amount of time you spend surfing the internet, whether it is to carry out a very basic task like responding to messages over whatsapp, or shopping for things online, or simply to look for potential matches on tinder (We've all been there). The fact that so many people are connected to the internet makes digital marketing an effective tool for marketing. Almost every business today wants to market their products and services online to increase their reach. It is Digital Marketers who can accomplish this goal, and hence, businesses today need Digital Marketers.
So here we are, listing the Top 3 Reasons why Businesses today need Digital Marketers so desperately in the first place.
1. Traditional marketing is dying, Digital Marketing is taking over:
Traditional marketing has previously been confined to door to door and mouth to mouth publicity in the past. Marketers used physical manpower to promote their products, but this is changing to its very DNA in the recent years.
Customers today are impatient. They just don't have the time. People want quality services, and they want it instantly. To fulfill the needs of the customers is the single biggest priority of any business which hopes to be profitable. Whether you want a quilt, or a toothbrush, groceries, or new clothes, you can find everything online. This has resulted in a boost in online marketing.
Gone are the days of marketing through print media or banners and here are the days of online marketing. This trend is here to stay for as long as there is internet, there is online marketing, and as long as there is online marketing, there is a need for Digital Marketers.
2. Digital Marketing is monetarily feasible and reaches a wider audience:
Startups are beginning to make their presence felt by launching their business through online channels because the need to physically go into the market and promote your brand, your product, or your service, has been eliminated thanks to digital marketing. Moreover, with digital marketing, a brand is able to connect with its audience by engaging with them.
Thus, it comes as no surprise that businesses, both big and small, prefer digital marketing over other forms of marketing. Not only is digital marketing monetarily feasible, but it also reaches a wider audience as compared to other forms of marketing. This means that digital marketers are sought after by businesses, be it a startup, or an established company. Everyone needs digital marketing professionals!
3. Global markets can be easily reached through Digital Marketing:
In today's world, you cannot think of going global without going digital first. It is as simple as that. You can now reach anyone in any part of the world through digital platforms like social media, be it Facebook, or Instagram, or Linked-In. Social media has made approaching and connecting with anyone globally an effortless affair. You can now reach anyone at the click of a button.
People doing business in India are not restricted to doing business in India only. For many people, whose target audience is USA or other foreign countries, digital marketing is the one tool that has emerged as the winner in not creating brand awareness, but for building potential clientele as well. Thus, it is safe to say that the need for Digital Marketers persists, and it is stronger now than it has ever been before.
Conclusion:
There we go with our Top 3 reasons why Businesses need Digital Marketers in India. To generate profits, Digital Marketers are in demand. It is the responsibility of the Digital Marketer to generate profits through audience engagement. The higher the engagement rates, the higher the success of a business, and the higher the profit generation. Bottom Line? Businesses need Digital Marketers.
To join a Digital Marketing Course, click here.
To read the advantages of Digital Marketing as a career, click here.