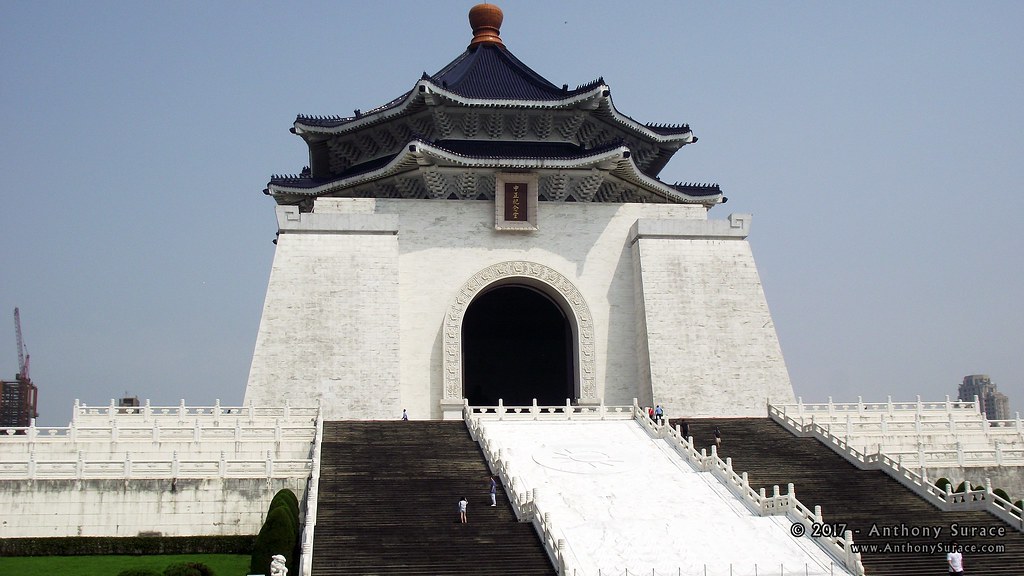 Blessed with beautiful landscapes and mind blowing heritage sites, the island nation of Taiwan is nothing less than God's own paradise. Visitors are often spoiled for choice because of the unending list of places to visit in Taiwan. Every tourist attraction is so incredibly breathtaking that you just cannot afford to drop a single place in your itinerary.
Here is a compilation of the top 10 places you should definitely visit on your stay in Taiwan.
NATIONAL PALACE MUSEUM
Museum in Taipei.
Home to one of the largest collections of nearly 700,000 pieces of ancient Chinese imperial artifacts and art works, the National Palace Museum presents a glaring insight into China's imperial past. About 8,000 years of Chinese Art history from the Neolithic age to the Modern era is part of this mind-blowing collection. Most items on display are high quality art works and artifacts collected by Chinese Emperors. So if you are a lover of history and all things art, the National Palace Museum is the one place that you just shouldn't miss.

TAROKO GORGE
National Park in Xiulin Township.
Taroko, means "magnificent and splendid" in the language of Truku, the aboriginal tribe that resides in the area. Owing to its name, the Taroko Gorge serves as an abode to the most splendid natural wonders in Taiwan. It is a 19 km-long canyon situated near Taiwan's east coast. It is also identified as the Taroko Gorge National Park. A phenomenal aspect of this national park is the mind-blowing topography of this place. In a single afternoon you can travel from rugged coastal cliffs through a maze of subtropical forested canyons to high elevation sub-alpine coniferous forests. On your visit to this national park, visit the trail to the Eternal Spring Shrine. It features a stunning waterfall and is bound to make your day.
TAIPEI 101
Skyscraper in Taipei.
Formerly known as the Taipei World Financial Center, the TAIPEI 101 is a major tourist attraction in Xinyi District, Taipei. Once classified as the World's tallest building in 2004, the skyscraper was dethroned in 2010 by the Burj Khalifa in Dubai. It may no longer be the tallest building in the world, but it continues to be one of Taiwan's most impressive buildings. The 728-ton mass damper that allows the building to survive the island's many earthquakes is an exquisite piece of engineering.
If you are in Taipei, TAIPEI 101 is the one place that you just cannot miss.
ALISHAN SCENIC MOUNTAIN AREA
A mountain area in Chiayi country, Taiwan.
The Alishan Scenic Mountain Area is a mountain resort and nature reserve. It is a popular tourist destination for both locals and outsiders who flock to this incredibly breathtaking place in large numbers. From its picturesque sunrise and sunsets to its peaceful hiking trails and scared trees, to its production of internationally famous Taiwanese tea, this place has a lot to offer. Of interest to us is the Japanese-built train on the Alishan Forest Railway which is a major tourist attraction. The railway was constructed in 1912 by the Japanese Colonial Government and can be fittingly described as a colonial gem. It goes all the way to the top of the mountain where there are plenty of easy hiking trails: an excellent breeding ground for nature photography. Visit this place to cherish nature and to capture it in its pristine beauty.
SUN MOON LAKE
A lake in Yuchi Township, Nantou County, Taiwan.
Sun Moon Lake is the largest water body in Taiwan and an ideal destination for short trips. The lake is buzzing with hotels and yachts taking tourists from one side of the lake to another. The beauty of this place continues to seduce people from around the world who come to bask in the glory of its scenic splendor. The extremely adorable cable cars that takes you to the Formosa Aboriginal Culture Village is a must visit. This is where you are transported into the arms of utopia. Other things to do in Sun Moon Lake is to check out the parks, beautiful forests, and exhibits of old weapons and handicrafts.
DRAGON AND TIGER PAGODAS
Buddhist Temple in Kaohsiung city, Taiwan.
The Dragon and Tiger Pagodas is a temple located at Lotus Lake in the heart of Kaohsiung city. A pagoda is a Hindu or Buddhist temple which is typically in the form of a multi-tiered tower. The temple was built in 1976 and is representative of traditional Kaohsiung culture. It is an important monument of cultural and historic splendor. One of the towers is the Tiger Tower and the other is the Dragon tower. Overlooking the towers are the Spring and Autumn Pavilions, Tortoise mountains,  Pei Chi Pavilion, and a surrounding lake, which gives visitors a scenic experience to revel in.
RAINBOW VILLAGE
Street Art in Taichung City, Taiwan.
The Rainbow Village is a village in Nantun District, Taichung which is dressed entirely in street art. This colorful neighborhood was the brainchild of a local man called Huang Yung-Fu: a former soldier who began painting houses in his settlement to save them from demolition. Over the years, his colorful artwork which includes birds, animals and people, has spread over the remaining houses in the village. If you are an art lover who wants to see and breathe art in every possible corner you turn to, the Rainbow village is just the place in Taiwan that you just shouldn't miss.
SHILIN NIGHT MARKET
Night Market in Taipei.
If you are in Taiwan, you should visit at least one of the bustling night markets!! The Shilin Night Market is one such market that you should visit. It is popular and extremely accessible. Its close proximity to the National Palace Museum makes it the perfect destination for people who want to eat after their museum tour. The night market is famous for its authentic Taiwanese snacks. For instance, the small sausage in large sausage, hot pot, oyster omelets, and fresh squid are bound to send you to a food coma!
CHIMEI MUSEUM
Museum in Tainan.
The Chimei Museum is a private museum which was established by Shi Wen-Long of the Chimei Corporation in 1992. It has a large collection of Western art, musical instruments, and weapons. The design of this museum is heavily influenced by European architecture. The museum holds the largest violin collection. This collection alone is a major crowd puller, tantalizing people to come marvel at this exquisite collection of the finest violins from around the world.
CHIANG KAI-SHEK MEMORIAL HALL
Chiang Kai Shek's Memorial in Taipei.     
The National Chiang Kai-shek Memorial Hall is a popular tourist destination in Taipei. The Museum was built in memory of Chiang Kai-shek: the first president of the Republic of China (Taiwan). The main feature of this hall is the large statue of Chiang Kai-shek which is flanked by an honor guard. It is definitely the one historic place in Taiwan that you just shouldn't miss!
If you have enjoyed this post, share it with your friends on social media.
To read about the Top 5 reasons that makes Taiwan a great study destination,click here.
To know how to get an international MBA from Taiwan in under 5 Lacs, click here.