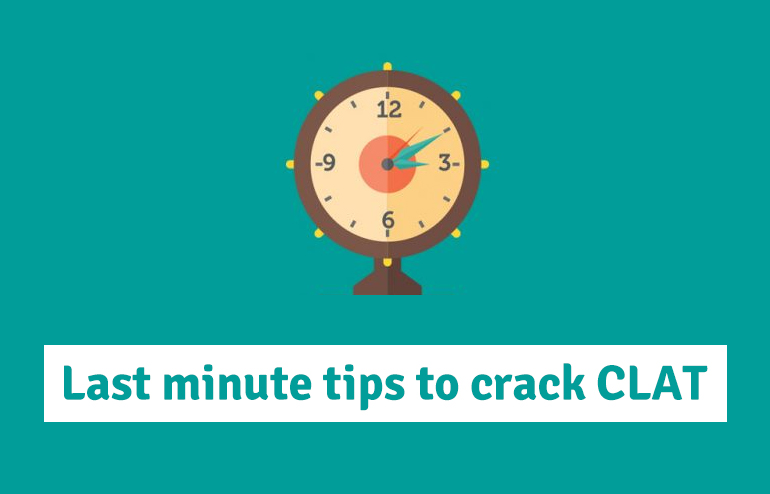 Now that Common Law Admission Test (CLAT) is only two months away, the hour is now to fuel the preparation more than ever. While it is very normal for pressure and anxiety to lurk into the mind during these months, there are always ways to handle it in calmer ways. In fact, sometimes it is the jitter and the nerves that pushes one to do even better.
The first and utmost thing is to put away any kind of cynicism. Complete positivity is a luxurious mantra that cannot be possessed by all. But you must try and stay absolutely positive about the exam.
Believe in all the studying you have done and avoid rushing to cover new topics in the last minute. This isn't going to help you because actions that are done while panicking, mostly end reckless. Stay calm and give it your best. Here are some last-minute CLAT preparation tips in an attempt to help cope with nerves and perform better:
• When you're making your study chart, make sure you have carved out time for revision. While last minute revision is a good thing, last-minute studying (new topics) isn't. Revise the topics you've already completed to make sure you don't forget.
• As far as legal aptitude goes, the analysis based on past CLAT trends depicts more weightage on Reasoning over Knowledge. Hence, play according to the CLAT wind and make sure you solve the past Reasoning questions to give yourself the maximum leverage.
• Continue to do quick revisions for general knowledge. Though this section may not require as much practice session as Mathematics section, it does need timely memory-refreshing revisions. Apply the same method for English and logical reasoning.
• While some things are predictable and one can prepare for it, there are every now and then elements of surprises that come with CLAT exam. Do not be surprised on coming across extra-terrestrial questions. Go through the all the sections and start your attempt with the familiar questions first.
Keep in mind that every right answer carries one mark and every wrong answer carries a negative marking of -0.25. Do not rush to answer the questions you're not sure of as this may lead to a reduction of marks. Lastly, please ensure you have everything necessary ready such as, roll number, admit card, photograph, etc., on the exam day.
Good luck with the preparation and for CLAT 2019!