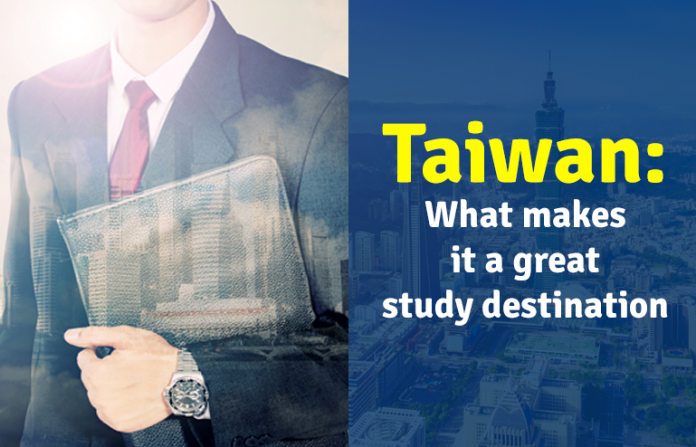 The movement of students to foreign countries for their MBA studies does not stop with America, Europe and Australia. Indian students are starting to see the wisdom in "looking east" for their education instead of going to the "west world" to accomplish the same.
In Asia, China, Singapore and Taiwan are emerging as major hotspots for educational excellence. Taking a lot of factors into consideration in terms of which country in Asia will make for a fantastic Business School Destination, we have come to a consensus that Taiwan takes the winner's trophy home. Mentioned below is a compendium of reasons as to why Taiwan should be in your go-to list if you are serious about pursuing your Masters in Business Administration.
Most Taiwan Universities are AACSB Accredited, while even top India Business Schools are not:
AACSB accreditation is one of the world's most selective and rigorous evaluations for business schools. It is considered the gold standard for MBA Accreditation. AACSB-accredited business schools are committed to high-quality curriculum, faculty, research, innovation and engagement. In India, only 8 Business Schools are AACSB-certified which goes on to demonstrate that not every business school is able to meet the level of excellence that an AACSB-Accreditation demands.
Taiwan Universities offer on-par placement packages as top Indian B-Schools:
What makes Taiwan Universities a fantastic destination for MBA studies is the incredible placement package offered by them. On average, Taiwan Universities offer an annual placement package of Rs.25 Lacs/annum which is on par with Top Indian Business Schools like IIM-ABC (Ahmedabad, Bangalore, and Calcutta) which offer similar placement packages to its students at the time of their graduation. Given this data, Taiwan Universities are most certainly an ideal study destination for business management.
Taiwan is the 5th Most Affordable country for studies:
Doing your MBA studies in Taiwan will cost you approximately Rs 5 Lacs. This is in sharp contrast to the exorbitant fees charged by Top Management Schools in India, which on average costs Rs.21-30 Lacs. Even the fees for new IIMs are approximately Rs.12-15 Lacs and the placement package offered by these new IIMs roughly average around Rs.12-15 Lacs only, which pales in comparison to the excellent placement package offered by Taiwan Universities. What this means: with Taiwan Universities, you get a higher return on investment at a lesser cost.
Part time work in Taiwan is allowed for international students:
For international students studying in Taiwan, what puts the icing on the cake is the vibrant opportunity that is available to students in terms of the part time work that they are allowed to do. As a student with a work permit, you will be allowed to work a maximum of 20 hours a week during semesters and as many hours as you want during holidays. This makes Taiwan a better study destination than Singapore, for instance, which allows students to work part time only during semester season, and in some cases, don't allow students to work part-time at all!
Taiwan ranked 1st in the world for quality of life:
Taiwan is the 7th largest economy in Asia. It ranks 1st in the Quality of Life Index. Taiwan is also the 58th most livable country according to the 2018 Economist Intelligence Unit's (EIU) Global Livability Ranking. The Literacy Rate is 98.5% and it is also the happiest country in East Asia. It is thus safe to say that Taiwan is one of the most habitable places to live in. And what better country to study in, than one that is considered the happiest?
To conclude, these are the top 5 reasons that make Taiwan a great study.
If this is of interest to you, find out more about Taiwan Universities by clicking here.