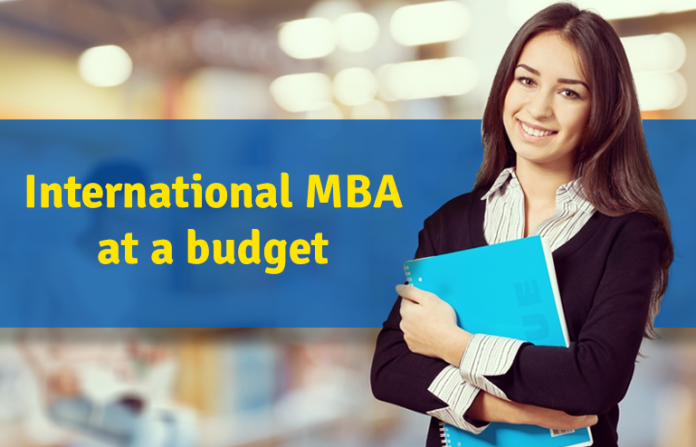 If you are someone who dreams to make your mark in the corporate world, you are probably working day and night to get into a Top Business School. If your ambition transcends the sky and shoots for the brightest star, you are probably hoping to get into an IIM. If you are someone whose life's mission is to always stay ahead and be as brilliant as top businessmen like Richard Branson (A brilliant businessmen, Google him), you are probably determined to get into IIM-ABC. (Ahmedabad, Bangalore, and Calcutta). But DID YOU KNOW that not even premier business schools like IIM Ahmedabad and IIM Bangalore is AACSB certified!! Read on to know all about what AACSB Accreditation is and why it matters:
What is an AACSB Accreditation?
The AACSB is the Association to Advance Collegiate Schools of Business. It was founded in 1916 to provide accreditation to schools of business. Formerly known as the International Association for Management Education, it is a voluntary, non-governmental global accrediting agency that oversees the standardization of collegiate schools of business and accounting worldwide.
AACSB Accreditation is considered the gold standard of Business Accreditation:
AACSB accreditation is one of the world's most selective and rigorous types of evaluation for business schools. AACSB-accredited business schools are committed to high-quality curriculum, faculty, research, innovation and engagement. It is thus considered the gold standard for MBA accreditation.
Only 836 business institutions in 55 countries and territories around the world have earned an AACSB Accreditation. In India, only 8 business schools are AACSB-certified which goes on to demonstrate that not every business school is able to pass the litmus test of excellence that an AACSB-Accreditation demands.
List of AACSB-Accredited Business Schools in India:
Like we mentioned above, not even IIM Ahmedabad and IIM Bangalore are AACSB-Accredited Bodies. Only 8 Indian Business Schools are AACSB-Accredited, and they are mentioned below:
• IIM, Calcutta.
• IIM, Indore.
• IIM, Udaipur.
• Indian School of Business, Andhra Pradesh.
• IMT, Ghaziabad.
• XLRI, Jamshedpur.
• T. A. Pai Management Institute.
• IFIM, Bangalore.
Only 27% students get into Top Management Universities in India:
As you already know, getting into top Indian business schools is an accomplishment in itself. Academic brilliance and a 99 percentile is not enough to guarantee your spot in a top Indian Business School. Getting into AACSB Accredited Institutions is just as tough, if not more, owing to the fierce nature of competition that hovers over top Indian Business Schools. Reality is that not even the best pedigree of students manages to get into top business schools. For instance, only 27% students get into Top Management Universities in India. What this means: about 70% students are at loss of good universities to go to. So where should these students go?
MBA in most AACSB Accredited Taiwan Universities cost approximately Rs 5 Lacs while Tier 1 Indian Business Schools cost Rs 21-30 Lacs:
DID YOU KNOW that in terms of rankings, Taiwan Business Schools rank between top IIMs and lesser known business schools and are shockingly very affordable? Incredibly, you can get your business degree from Taiwan Universities in approximately 5 Lacs vis-à-vis Top Indian Business Schools which will cost you close to 21-30 Lacs. Most importantly, Taiwan Business Schools have a placement package of 25 Lacs/annum which is on-par with Top Indian Business Schools; all this from a university abroad!! Unfortunately, not many people know about this vibrant opportunity. But what this means for you is that you have the opportunity of a lifetime staring at you in the face. The question is, are you bold enough to make use of this opportunity?
List of AACSB Accredited Taiwan Universities you can do your MBA from:
The top Taiwan Universities that are AACSB Accredited are as follows:
• Asia University
• National Central University
• National Cheng Kung University
• National Sun Yat Sen University
• Southern Taiwan University of Science and Technology (STUST)
• Taitung University
• Yuan Ze University
End Game?
Getting your MBA from Taiwan Universities will cost you just 5 Lacs and they have an average placement package of 25 Lacs/annum. This package is on-par with Top Indian Business Schools and it costs only a fraction of the price. This means a higher return on your investment. Moreover, the Taiwan Universities we have mentioned above are also AACSB Accredited which is a major plus point. While we aren't saying that Non-AACSB Accredited Business Schools are bad, what you should know is that AACSB Accredited Business Schools are marked with the seal of excellence as an AACSB Accreditation indicates that the business school meets the international standard.
Our take?
We encourage you to do your MBA from Taiwan Universities.
To know more about Taiwan universities, click here.