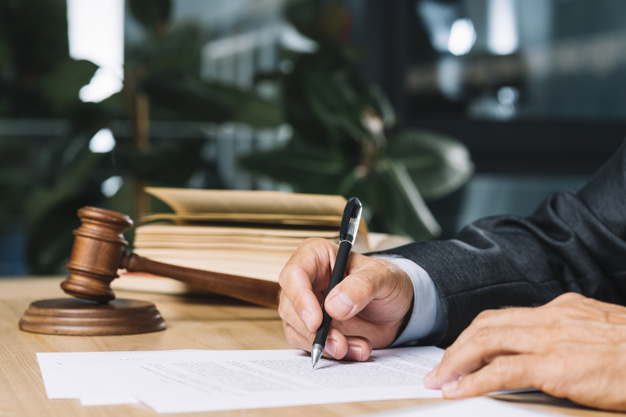 Around the world, Law is considered as a noble profession. A profession which has given the society leaders such as Mahatma Gandhi, Dr. B. R. Ambedkar and Barak Obama. The transformation of the legal education in India as well as the world cannot be dispelled. With the recent  outbreak of the pandemic, lawyers and judges too have embraced technology as part of their practice. Hence, law as a profession is always undergoing transformation and adapting itself to the changes in the environment. The story is not different for law schools in India.
The journey of legal education in India has witnessed a remarkable transformation since its inception. One can trace the growth of legal education as early as the 1961, when on the recommendations of an expert committee, the Parliament enacted the Indian Advocates Act, 1961. The Indian Advocate Act laid down certain uniform standards which govern the Indian Legal Profession across the country. These standards included the reformations in the legal education in consultation with universities teaching law.
It was only in the late 1980s, that the Bar Council of India(BCI) developed a model to establish a law school with a University status. This gave the birth to the first National Law School in Bangalore. Later on, the success of the National Law School gained momentum and this further lead to the increase in the number  of National Law Schools/Universities in various states across India. However, the growth wasn't limited to Public Universities. With the advent of globalization and greater participation of private sector, one observed a rise in the number of private law schools in India.
Over the last two decades, private universities have paved a new way for law schools in India. The emergence of private law schools has improved not only the quality but also the standard of legal higher education. One can notice an improvement in the law curriculum with introduction to subjects like Space Law, Aviation Law, Sports Law, Tourism Law, Bioethics and Healthcare, Privacy and Data Protection. These subjects have created new avenues for law school aspirants.
A university system also creates a multidisciplinary ecosystem for  students, where the scope of learning is not limited to law subjects.  The Law Schools in India have moved from the traditional classroom pedagogy to a holistic learning system. Here students are industry ready and emphasis is laid on internships and other co-curricular activities which further enhances their advocacy skills. Universities have also partnered with International Universities to give their student maximum exposure to global learning through student exchange programs. Summer and Winter schools have almost become a norm for a law school aspirants. Law Schools in India have also taken initiatives to introduce online credit courses in collaboration with International Universities.
The future of legal education  can be envisioned to be truly transformative. LSAC Global is proud to partner with such leading Universities which support our mission. Our goal is to  support the evolution of India's unique legal ecosystem.
LSAC Global has formed the LSAC Global Alliance, a group of colleges and universities that provide the highest quality legal education to India's future lawyers. The member institutions which offer exclusive seats and scholarships for LSAT—India applicants are – O.P .Jindal Global University, Jagran Lakecity University, IFIM Law School, Vijaybhoomi University, NMIMS (all campuses), Hindustan Institute of Technology and Science, MIT-World Peace University, UPES, Adamas University, VIT Chennai, Manav Rachna University, and Bennett University.
The LSAT—India is a test of high-level reading as well as informal and deductive reasoning skills. The test will be offered in the security and convenience of your own home starting 19th July as a remotely proctored online exam. The details of the online test will be notified in the coming weeks after 05th July 2020. To access additional resources, you can join our Telegram channel 'LSAT—India Official' where we share mini prep tests/questions, explanations, tips on preparation and other exam related details. Sign up on our Telegram channel today at https://t.me/lsatindia to start receiving these free materials! For more information about the LSAT—India, including the information regarding various scholarships being offered by LSAC Global, please visit www.DiscoverLaw.in .
About the Author:
Ms. Aafreen Collaco is the Assistant Director – University Engagement and Partnerships at LSAC Global and has teaching experience across leading universities in India. Ms. Collaco has also completed her LL.M and is currently pursuing her Ph.D in Law.