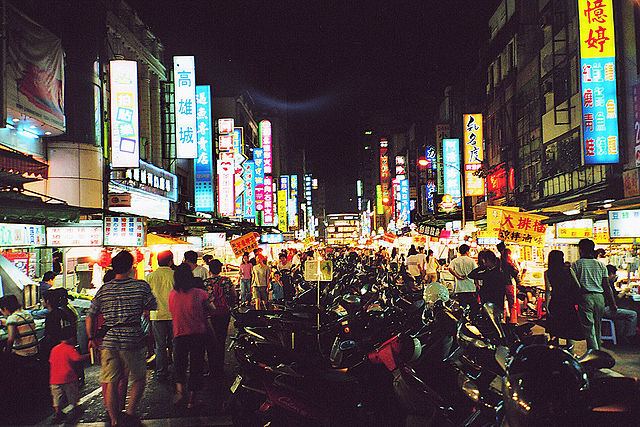 Taiwan has a non-stop, 24-hour eating culture. Street food in Taiwan has been said to rival even Singapore's. The best part about Taiwan is that you will find the best foods and delicacies in Taiwan's Night Markets (and at affordable rates too!). Listed below is a brief summary of what Taiwan's night markets are to give you a fair sense of what it is.
What is Taiwan Night Market?
Night markets that we see in Taiwan are simply street markets that operate in urban or suburban areas. Every city and town has at least one night market. In large urban areas, such as Taipei, Koashiung, and Tainan, you will find several night markets. If you like snacking and experimenting with foods, you will go gaga over the night markets in Taiwan.
History of Night Markets in Taiwan
Taiwanese Night Markets started as local markets that operated in urban sites. Most Night Markets started as small gatherings in street corners or in temple plazas which then grew in popularity as cultural zones for unwinding, food and shopping.
Xiaochi: A specialty in Taiwan's Night Markets
Night markets in Taiwan are famous for their xiaochi. Xiaochi is an important category of Chinese food which literally translates to "small eats". These dishes are often served as carry-out items and are offered at low prices, usually around $30 to $50 NTD (≈$1–$1.75 USD). Visitors who expect to eat enough to be full during a trip to the night market will usually spend around $100NTD – $300NTD (≈$3–$10 USD).
Area-wise list of famous Taiwanese xiaochis:
While some of the xiaochi foods that are available in Taiwan's Night Markets often change year after year, certain xiaochi foods are so eternal, they never die. For instance, oyster omelets, chicken shawarma, and stinky tofu have become staples in many night markets. They continue to be all time favorites. Some areas are often famous for certain delicacies. We have listed them below
Tainan is famous for it's ta-a noodles and coffin cakes. Coffee cakes are basically bread which is baked into the shape of a stuffed, hollowed out coffin.
The Shilin Night Market in Taipei is particularly well known for serving tasty fried chicken breast in large portions at a low price.
The iron egg from Tamsui is a major crowd puller. Iron eggs are a specialty egg-based dish from Taiwan. They are considered a delicacy and is said to have originated in the Tamsui District of New Taipei City. The dish consists of small eggs that have been repeatedly stewed in a mix of spices and air-dried. The resulting eggs are dark brown on the outside, chewy in texture, and very flavorful compared to standard boiled eggs. It has been said to taste "sweet, spicy and slightly salty with a concentrated egg flavor—a great snack with drinks".
If you have enjoyed this post, share it with your friends on social media.
To read about the Top 5 reasons that makes Taiwan a great study destination, click here.
To know how to get an international MBA from Taiwan in under 5 Lacs, click here.