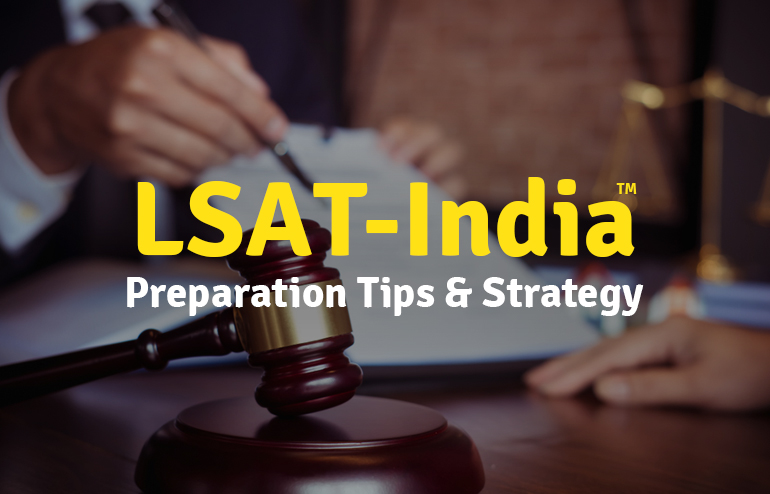 Now that LSAT—IndiaTM is around the corner, it's time to fuel the preparation even more. One of the most crucial things is to approach the exam the right way. Being aware of your strengths and weaknesses can massively help you realize where you should exactly focus your energy on. This way, one can avoid wasting time and instead use it wisely on the main exam day. Now, as far as the practice session goes, make sure your practice sessions are a source of self-assessment. Use it to understand where you're performing well, and where you're slipping. Also because there is no negative marking in LSAT—IndiaTM, be adventurous and do not hesitate to guess your answers. In case, you're not aware of the answer, strike out the incorrect choices and pick the answer you feel is the closest.
In an attempt to further help your LSAT-India preparation, here are some quick tips and strategies in accordance with the section division:
Logical Reasoning
For logical reasoning, try and understand the structure of the argument. This allows you to spot the correct answer quickly. Generally, an argument consists of evidence, assumption, and conclusion. The conclusion normally contains the main point of the argument. Analyze the main keyword in the question for an easier search of the answer in the passage.
Analytical Reasoning
Analytical Reasoning section involves solving logical games such as grouping, sequencing, etc. For each type of questions, there are different rules mentioned. Before you proceed to solve the questions, read through the directions/rules/information given. But remember that every new rule is chained to the already existing rule. Some questions may have general conclusions which do not require intense time. Hence, this way you can save time as well.
Reading Comprehension
The reading comprehension involves answering the questions based on the passage given. Do not go out of the way to bring in new information because it will result in an incorrect answer. Thoroughly read through the given passage, mark the main ideas/ details as you find them.
Best of love and luck for LSAT—IndiaTM 2019!