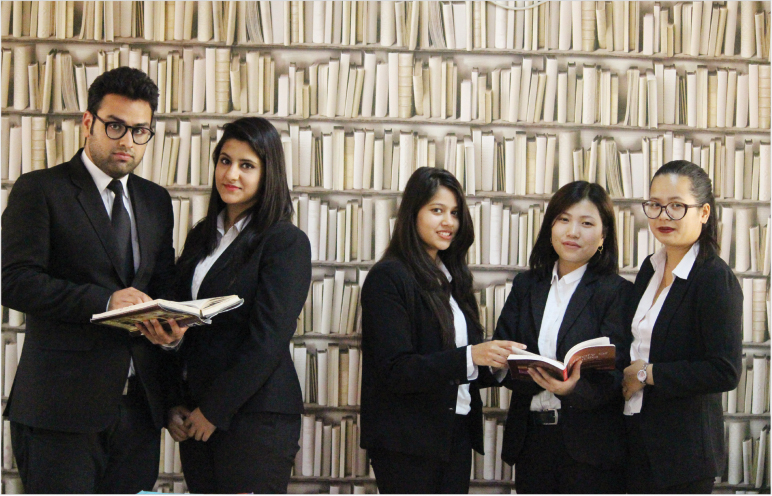 On completion of graduation, a student seeks for a course that can set the course of his professional life. The selection of an appropriate post-graduate course is a careful decision to be made. Many students select the stream of their graduation course without being foreseeable. A mistake in the selection of a post-graduate course can prove to be a costly error. There are traditional post-graduation courses such as MA, MSc, MCom and professional courses like MCA. MTech and MBA.
The traditional courses provide a limited career opportunity, while most of the technical courses provide industry-specific career opportunities. Master of Business Administration (MBA) and Post Graduate Diploma in Management (PGDM) are two master programs in management that are omnipresent in all sectors of business and hence can be called as king of post-graduation programs. MBA/ PGDM are two contemporary and most job-oriented courses of the current era. The idea of business administration lies in the idea of 360-degree business management and the overall development of the taker.
Any business; manufacturing or service has four fundamental dimensions associated with it. These dimensions are Marketing, Finance, Human Resource, and Operations. The rest of the components of business management such as supply chain, sales, accounting, analytics and etc. are either sub-domains of these fundamental dimensions or interdisciplinary functions for these dimensions. Master of Business Administration is the course that provides knowledge to all these essential domains/ dimensions of business management. Most of the MBA regular programs are two-year full-time programs divided into four semesters of 6 months each, while the PGDM courses comprise of trimester system of 6 trimesters. An aspirant gets fundamental knowledge of all the functions of business management during the first year of the course and may get specialization in one or two domains depending on interest and availability of specialization with offering institute/ university.
The modern-day business administration specializations have taken a paradigm shift. The specialization such as international business, retail management, disaster management, energy management, business analytics, data analytics, and business intelligence have emerged. These cutting-edge specializations are designed by intellectuals to equip a business management aspirant with effective database decision-making skills. The beauty of these specializations lies in their interdisciplinary approach.
If an aspirant gets specialization in fundamentals domains of business management the career growth is one dimensional. The specializations like analytics provide a multi-dimensional window of career progression. An aspirant can be specialized in analytics and enjoy positions like financial analyst, marketing analyst, human resource analyst, operation analyst, research analyst, data analyst, data scientist or business analyst. There is no advocacy of choosing analytics as a specialization over the traditional specializations here.  Before selecting a specialization of business management, a student shall introspect his/her ability interest and market need.
The selection of specialization can be made in one of the two ways; a management aspirant can choose to do business administration with a clear mindset on specialization right in the beginning of course or an aspirant can take a flavor of all streams of management in first year of the course and then may select the specialization on the basis of his developed interest. A student shall be very careful in selecting the specialization of business management. The selection of a wrong specialization can prove to carry a chip on the shoulder for a lifetime. Apart from domain-specific knowledge and specialization, the Master of Business Administration course ensures the overall grooming of an aspirant.
The course is embedded with the modules of soft-skill development, personality development, and communication. The course also develops skills like teamwork, adaptability, entrepreneurship, business acumen and efficient decision making in aspirants. The business administration course develops the skill set of aspirants to compete in the global business environment. The program also provides sufficient industry exposure to bridge the gap between theoretical and practical knowledge by incorporating summer and winter internships.
The challenge in front of an MBA aspirant is also to find a competitive business school that has the biggest bouquet of the finest specializations. Further, the challenge for modern futuristic B-Schools is to design and deliver these courses effectively. The challenge starts from designing a new curriculum as per the need of industry and future of business, further, the challenge extends in finding the right people to deliver these specializations. Some of the front line and futuristic B-Schools like Lloyd Business School took this challenge and designed an effective mechanism for delivering these dynamic specializations of business administration. It is needless to say that these specializations need a high-end industry integration. The B-Schools like Lloyd Business School have tied with premier companies like IBM to deliver these specializations. The career progression of an MBA having sharp competitive skills is exponential. A candidate may start his/her career as junior or assistant manager and may grow to become chief executive of the organization, in a nutshell, it can be said that for an MBA aspirant Sky is the limit.