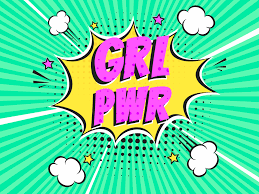 Shivani Pattnaik: The Power of Me
Of all the women god blessed my life with, be it my mother whose gentle voice wakes me up in the morning or my little sister whose eyes flicker a sense of mirth when we play fight or my grandmother whose hands have both- nurtured and nourished me; if I had to choose the best woman in my life? It'd be me.
As grateful as I am to have other people, I am just as grateful for myself. Grateful for winning a sack race when I was 5, for reading the first book ever in my life at 8, for working my hardest to make that volcano for science exhibition at 12, for learning to help out my grandmother in the kitchen at 15, for believing I would do just fine in my twelfth-grade board exams and those countless nights losing sleep over the results, for being scared out of my mind but taking the plunge for CLAT the list is endless. Even so, on my best days or even days when my confidence drops less than the room temperature, I stayed put.
I stayed put for the girl who I am today and I stayed put for the girl I was when I was born.
And it took a lifetime of strength getting here; from days where I couldn't bear to take the afternoon nap my mother put me to, to days where I couldn't wait to get into the bed and fall asleep so I could forget it.
But often when I look back at my life now, I'm immersed with gratitude that I didn't have to do it all alone. I'm the daughter of a woman who, not once, learned to compromise on her self worth, the niece of a woman who often preaches that there isn't much that mint chocolate chip ice cream won't fix and the grand-daughter of a woman who didn't go to school yet gets the name of every medicine right when I fall sick. And I couldn't have asked for more.
I'd choose myself over and over because I see their reflections in myself, I see their admirable qualities intertwined with my soul as though they were always an inherent part of me. I find my mother's valor instilled in me when I make decisions about my career, my grandmother's sense of pride in tradition and culture, my aunt's sheer commitment to education and drive for success; they're all now a blur of layers of myself. I have carried a part of these amazing women into every moment of my life and I'd find myself the luckiest girl in the world if I could be half the woman they are today.
Shivani Pattnaik
2nd Runner-Up