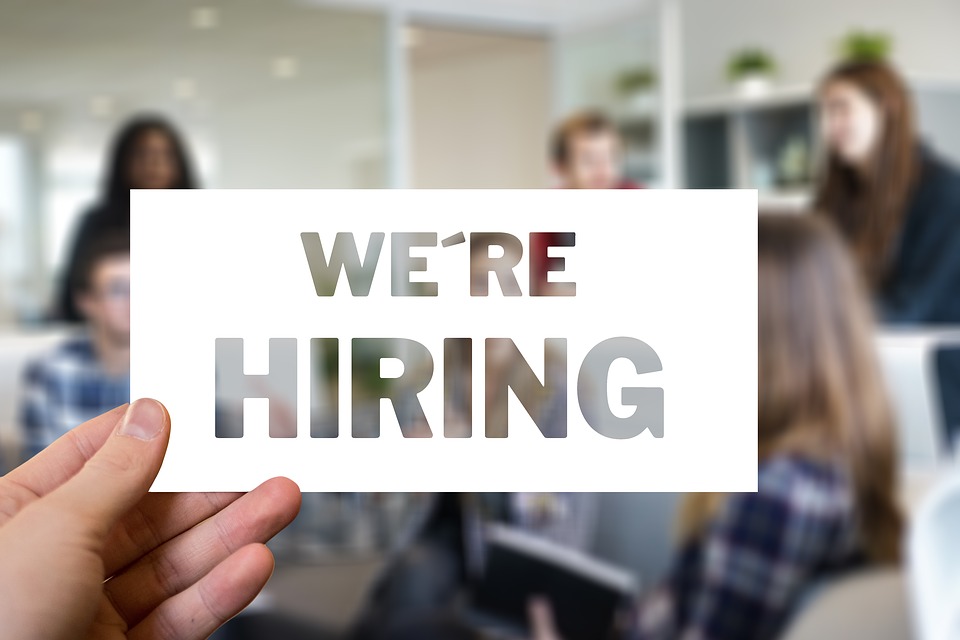 Job hunting can be a drag. You've spent hour after hour searching through the plethora of different job sites, reading descriptions and writing cover letters. The process can seem to take an age and it's enough to make anyone feel stressed. However, getting down about it isn't going to help. There are ways in which you can stay positive while you're waiting for the right opportunity to arrive.
Stay on Top
There are lots of different components to job searching. You'll need to make sure that all of these are up to date and looking good. This means you need to go back and look through your CV and cover letters. Check them for spelling and grammar errors. See if there's anything you can do to improve the format or make your CV more appealing to the types of jobs you are applying for. Your LinkedIn profile should be up to date and easily readable. It's always worth dropping a message to any old colleagues, classmates or associates to receive endorsements on your list of skills. You should also check up on your references to make sure they're still up to date. You should also make sure that your wardrobe is ready, you may get a last-minute interview so be sure that you have an interview-appropriate outfit.
"Staying on top of these things will make sure that you are as prepared as possible for the right opportunity. Knowing that you are prepared is one way to stay positive, you're ready and waiting for the best job to come your way," adds Tina Rivers, a regular contributor to Last Minute Writing and Draftbeyond.
Have a Routine
Making job searching a part of your routine will make it feel like less of a chore. For now, job searching is your job, so you might as well treat it the same way. Put the same amount of effort into it by waking up early and working hard. However, it is also important to take frequent breaks. Don't overwork your brain scrolling through the endless opportunities or you will burn yourself out. Set aside specific times where you will search and when you can you have a rest. It's important that the hunt doesn't take over every aspect of your life, you should still make time for you.
Gain New Skills
The more relevant skills you can add to your CV and your LinkedIn, the more impressed employers are going to be. Use your spare time to learn new skills, take courses, earn certificates in things which will be or could be relevant to your future job. Learning new skills will keep your brain occupied and motivate you with a clear and achievable goal. Every success will help you to feel more positive and more prepared.
Setting Goals
It's important to set ourselves goals, however, many of us are guilty of setting goals which are too far in the future or too difficult to achieve. Take things one step at a time. People love to achieve their goals, it makes us feel accomplished and happy. So set yourself small, attainable goals to help you on your journey. For example, set yourself the goal of going to at least two job fairs or applying to at least five jobs that week. "Once you have completed those, you will feel better as you have done what you set out to do. In the long-run this will help you achieve your longer term goals such as getting a job," says Joana Judd, HR manager at Writinity and Researchpapersuk.
Control the Controllable
Not every aspect of a job hunt is controllable and that can make us feel stressed. In order to stay positive, you have to remind yourself that not everything is controllable and all you can do is to control the controllable. Do your research, work hard, and ask for feedback in the event that you don't get a job. That way you can improvise on your weakness and do a better job in your next application. Most of all, don't be too hard on yourself, job hunting takes time, focus on the positives and it will make the process much smoother.
AUTHOR BIO:
Angela J.Bryant
Writer, Editor.
Angela J. Bryant is a successful career writer and editor at Lucky Assignments and Gum Essays. She specializes in topics related to social media, business and job seeking and helped hundreds of people. Her motto is "What doesn't kill you, makes you stronger".