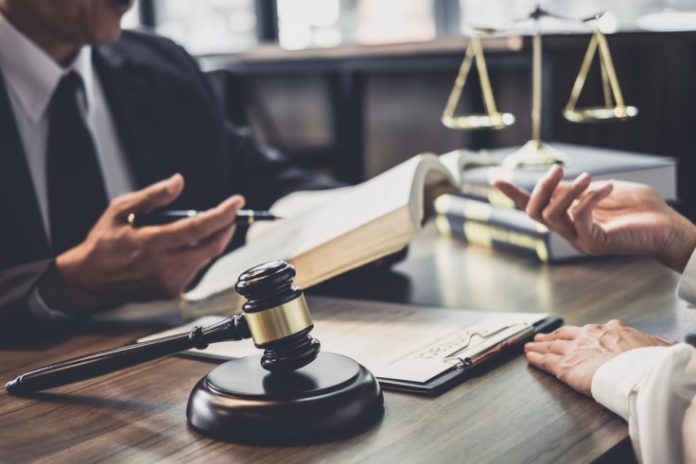 UPES School of Law, ranked among top 10 private colleges in India by India Today Best Colleges Survey 2021, offers various career paths, including that of a paralegal. Paralegals assist practicing attorneys with drafting legal documents, conducting research, organizing files, and a string of administrative duties
Legal education in India has been amongst the top career choices for the longest time. The Indian legal profession today consists of approximately 12 lakh registered advocates, around 950 law schools and approximately 4-5 lakh law students across the country. Every year, approximately 60,000 – 70,000 law graduates join the legal profession in India. (Source: Bar Council of India)
However, the road to making a career in law has been long. The UPES School of Law is all set to change this with the three-year B.A. in Legal Studies course. The program is essentially meant for students who do not want to enter the core legal profession, however, have an inclination to make a difference in the various professional fields of marketing, banking, consultancy, public relations, advertising, research, analytics, and many more.
What career options can you choose with a B.A in Legal Studies?
1. Paralegal
This is one of the top-most and obvious choices for students looking to work in law but not wanting to invest the time and resources in a law school. As a paralegal, you'll get to assist practicing attorneys with drafting legal documents, conducting research, organizing files, and a string of various administrative duties. This will also help you hone your organizational skills, proof-reading skills, verbal communications, amongst many other attributes. Becoming a paralegal is the perfect way to propel your law career.
2. Law Enforcement Officer
Most of us understand what a police officer does – responding to emergency calls, suspicious activity, and apprehending criminals. However, the job entails having a certain academic know-how of the law and how it works. As a law enforcement officer, you also become responsible for upholding the law and maintaining order in the society. This career option will strengthen your analytical skills, persuasive and verbal communications, and interpersonal skills.
3. Court Reporter
A cross between accurate journalism and law, a court reporter works in a courtroom providing documentation of the proceedings by typing everything as it occurs. Not only does this require you to be a fast typist and have a keen ear of the proceedings, but a complete know-how of legal terms that lawyers and the judge use to be able to type in professional short-hand. If you're caught between being a writer and a having a legal profession, UPES offers multidisciplinary learning, giving students the opportunity to explore various fields and find their talents.
4. E-Discovery Professional
This is a relatively new career prospect and has become more integral to modern law and litigation. With the increase in electronic and digital communication, these correspondences have gained more focus in legal matters. An e-discovery professional uses their knowledge of law and that of technology to search, gather and provide the data required for a legal trial. If you're a student that is trying to choose between law and technology, an e-discovery professional might just be the career choice for you!
5. Legal Nurse Consultant
Legal Nurse consultants play a crucial role in medical-legal cases. This profession combines the expertise of medicine and law simultaneously. Legal nurses are often brought in to provide testimony in medical cases, which might not be easily understood by lawyers, juries and judges. UPES' multidisciplinary and holistic learning approach provides you the opportunity to study both subjects and expand your horizons.
Continuing to be immortalized by legal dramas like 'Suits', 'Boston Legal', 'The Practice', and many more, law continues to become a glamorous profession for millennials. In this fast-paced industry, a B.A. in Legal Studies opens up doors to several career options across almost every field. If Law and Legal studies is your calling, future-proof your career with the UPES School of Law.