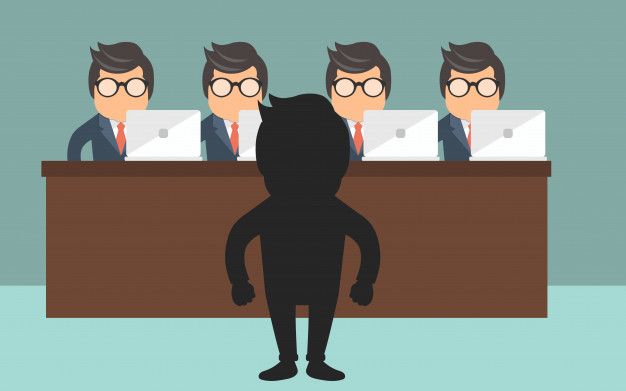 Symbiosis Law Admission Test (SLAT) which was conducted on 4th May, 2019, declared the results on 14th May, 2019. The official cut-offs will be released by the respective institutes on 15th and 16th May, 2019 (SLS Nagpur). Candidates meeting the cut-off criteria will proceed to the next stage, i.e., Writing Ability Test (WAT) and Personal Interview (PI).
| | |
| --- | --- |
| Name of the Exam | Symbiosis Law Admission Test (SLAT) |
| Conducting Body | Symbiosis International (Deemed) University |
| Level of Exam | UG |
| Mode of the Exam | Online |
| Duration of the Exam | 150 Minutes |
| Official Website | https://www.set-test.org/ |
| Date of the exam | 4th May, 2019 |
| Result Declaration | 14th May, 2019 |
| Cut-Off Declaration | 15th and 16th May, 2019 |
SLAT (Symbiosis Law Admission Test) is an entrance exam conducted by the Symbiosis International University. The exam offers law admissions to students into Symbiosis Law University Pune, Noida, Hyderabad and Nagpur. The selection process involves a two-fold process. The first fold is the SLAT exam, and the second fold is the PI-WAT (Personal Interview- Writing Ability Test). The WAT-PI round will be conducted as per slot bookings. The table below contains the details of the slot booking availability, and the same is available on first come-first serve basis-
Slot Booking
College
Shortlist Release
Slot Booking
WAT-PI
Location
First Merit List
SLS Pune
15-May
15 May (6 PM Onwards)- 17 May (till 12 Noon)
19 May to 22 May
SLS Pune
25-May
SLS Noida
15-May
15 May (6 PM Onwards)- 17 May (till 6 PM)
20 May to 24 May
SLS Noida
28-May
23 May to 24 May
SLS Pune
SLS Hyderabad
15-May
15 May (6 PM onwards)- 17 May (till 1 PM)
23 May to 24 May
SLS Hyderabad
29-May
19 May to 20 May
SLS Pune
25 May to 27 May
SLS Noida
SLS Nagpur
16-May
17 May (3 PM onwards)- 19 May ( till 4:30 PM)
25 May to 26 May
SLS Nagpur
31-May
23-May
SLS Pune
28-May
SLS Noida
*Slots at other locations (other than the college location) will be very limited. Also, if a slot is not booked by the candidate within the stipulated date & time, a forceful allotment will be done.
Merit List
| | | | |
| --- | --- | --- | --- |
| SLAT Test Score (Weightage) | PI  (Weightage) | WAT (Weightage) | Total |
| 50 | 30 | 20 | 100 |
WAT
The Writing Ability Test at Symbiosis Law Schools is a short essay writing exercise. Candidates are supposed to write an essay on the topic given under a certain time frame. In the year 2018, the time window given for WAT was 45 minutes which is expected to remain the same for this year. There are no word limitations; candidates are given the liberty to express their logical views and thoughts on the given topic as per their liking. While WAT topics are mostly general, they are however based on the current happenings around the world as well (which is also indirectly beneficial for the PI round). Based on the past trends of WAT topics, here are some samples of expected WAT questions-
Euthanasia (Favorite topic at SLS Pune, asked every year to almost all groups, passive euthanasia is back in news) -Right to die with dignity a fundamental right: Passive Euthanasia and Living Will allowed by SC.
Swachh Bharat Mission: A failed movement?
Uniform Civil Code: It's time.
Judiciary and Government Confrontation
Media Freedom: There should be a limit.
Abolition of Article 35 for Jammu and Kashmir
Abolition of Article 370 (Jammu and Kashmir)
Capital Punishment should be banned.
Election Commission and its impartial role.
Aadhar Usage: Breach of Privacy.
Trial by Media and Right to Privacy.
Triple Talaq and Right to Religion.
Conflict in Judiciary and remedies.
Should CJI have resigned over the sexual harassment allegation for impartial probe?
Courts shouldn't interfere in religious practices: Sabrimala and Shani Signapur.
Adultery not a crime anymore: Section 497 struck down by Supreme Court.
India under Narendra Modi Regime.
GST: The biggest Tax reform
#MeToo: Misuse?
10% reservation quota for economically poor: Uncalled for?
PI
Personal Interview is held after WAT which goes on roughly between 10 to 12 minutes per candidate. The questions asked during the PI round are mostly generic. It normally starts with an introduction followed with strengths/weakness, their interests, questions on academics, legal knowledge, the 'Why Law and Why at Symbiosis' question, view on important issues that India is facing, etc.
Keep calm, maintain the composure, and remain confident all throughout the interview.