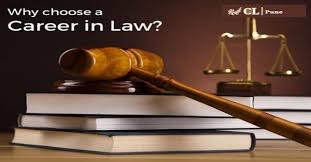 Charles Dickens once said, "If there were no bad people, there would be no good lawyers." Gone are the days when law as a career was just about bad people, crimes, courtroom, trials, and judges. Over the past decade, the role of a legal professional has transformed tremendously to serve a wide range of functions in our society and now comes along with prospects even more rewarding than ever before.
Today, candidates from a wide range of educational backgrounds compete to pursue legal education from the top institutes of India. The ambition to enter a legal profession is usually drawn from inspiration. Most law aspirants tend to find their stimulus coming either from personal heroes (usually family members) or fictional ones (Perry Mason, Alan Shore); or because they feel really drawn by the idea that one person can truly make a difference.
Evolution of Law in India
Law in India has evolved from a religious prescription to the current constitutional and legal system we have today, traversing through secular legal systems and the common law. Court systems for civil and criminal matters exist in India since the longest period of time.
Inspiration behind Law as a Career
Traditionally, there has been a sense of pride attached to Law as a profession and those who pursue it, are looked up to in the society. Time and now, our country has seen lawyers in excelling at other spheres too. Right from the times of independence, when the first PM of independent India Pandit Jawahar Lal Nehru and our revered father of the nation Mahatma Gandhi, both were exemplary lawyers themselves, and until today where our honourable Finance Minister Mr. Arun Jaitley is a lawyer by profession.
While careers in Law have always been a matter of prestige, today, they are becoming the choice of more and more youngsters, mainly because of changing economic and social scenario and with it the need of regulations in every sphere of the society. Liberalization of the economy in 1991 opened gates for many foreign companies in India and as our country walked the paths of liberalization, we witnessed regulations made keeping in mind taxation, telecom, banking and finance, power, aviation, media, information technology etc.
Shift in Legal Careers
Whatever the era maybe, lawyers always make a difference in the society. While graduating in Law earlier meant getting into litigation or judiciary fields, it now opens up a big pool of socio-economic opportunities. Now a Law graduate can work in a corporate house, a law firm, a financial institution, FMCGs, etc.
Benchmarks have been set in legal education, opening new avenues in law and making the traditional ones more attractive. Let us discuss some new age careers in law:
Legal Analyst: They work for corporate firms or law firms in swanky offices, get dressed like corporate executives and work on laws pertaining to the sphere of a company and its operations.
Legal Advisor:  A legal advisor can get a job from all kind of companies. They serve as consultants with corporate firms, media houses, NGOs, financial institutions regarding their legal obligations, duties, legal relations with other firms, customers and public in general.
Document Drafting Lawyer: These lawyers specialize in drafting various documents containing agreements, case material, terms and conditions, etc.
Legal Journalist: They cover crime beats, legal proceedings in courts, arbitration courts, international courts and arbitration events.
Social Work Lawyer: A good number of law graduates are joining NGOs that work for social causes. Those who are passionate about socio-legal issues and are bothered about the plight of underprivileged in the society, choose to work as social work lawyers.
Academician: Some law graduates choose to pursue teaching as a career. They further their research in all aspects related to law and its influence on society.
Human Rights Lawyer: These lawyers specialize in human rights laws and help the public in fighting for their rights against wrongdoings.
Environmental Lawyer: With the whole concept of sustainable development, environment protection is the need of the hour. Environmental lawyers advise clients on green initiatives and sustainability issues and have to be well-versed in commercial contracts, regulations, and federal & provisional statutes.
Labor and Employment Lawyer:Labor and employment lawyers handle conflicts and disputes between employees and employers, and help formulate employment contracts.
Intellectual Property Lawyer: For as long as invention and innovation exist, intellectual property lawyers will always be needed to procure rights to new ideas and protect the ownership of existing creations.
Cyber Lawyer: Cyber lawyers deal with the legal issues related to the use of the internet. With the increase in social media and use of cyberspace, the crimes in the cyber world are increasing and thus, the role of cyber lawyers has become very prominent.
With the increase in need of regulations in different walks of life, many law graduates today opt for an MBA, write the Civil Services exam, or pursue a course in social services, social media, etc so as to understand the nitty-gritty of every industry. Similarly, people from other professions are also pursuing law so as to understand legal aspects of their respective industry.
In addition to these, law graduates still have an option of choosing the following conventional careers in law:
Litigation: This is the traditional career path for a law graduate. If a law graduate wishes to practice law in courts, it is essential for them to qualify a Bar exam before they join a Court of Law. A wise career path in this sphere would be to learn the ropes under a Senior Counsel. Litigation provides a wide range of opportunities both in private and public sphere. One may choose to specialize in particular fields such as family law, criminal law, constitutional law, taxation law, etc.
Judicial Services: The State Judicial Services Examination is safe and sound option for those who wish to pursue a stable government career.
If you're confused about where to start your prep, download our free Law Beginner's Guide. You can also know more about law as a profession and law entrance exams to kickstart your preparation for a legal career.
If you have any questions related to law as a career, feel free to write to us in the comments below and we'll respond to them promptly.
All the best!