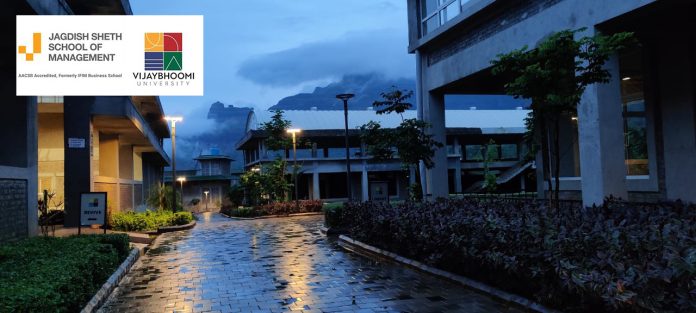 A rise of 12% in average salary is no mean feat when COVID-19 brought economies around the world and in India to a grinding halt for varying periods. This was the graduating batch of JAGSOM. The average salary was INR 10.2 LPA and the highest was INR 16 LPA. Over 70 companies participated, resulting in a cent per cent placement by December 2020. Among others, top recruiters included Oracle, Dell and HDFC.
JAGSOM has this unique initiative to incubate research by integrating the three main stakeholders – students, faculty and practitioners. The objective being: Ability to analyze a real-life situation and frame a problem; assemble data, visualize and create alternatives; and to judge/ determine the feasibility of the proposed solution. The 'Learning by Solving' pedagogy integrates Research Incubation (RI), Request for Problem (RFP; company supported projects), and the Industry Internship Program (IIP). Cent per cent Final Placement during COVID times is unsurprising for any of the stakeholders of JAGSOM.
The BBA program of JAGSOM@VU is unlike any other, it requires students to think critically about what they learn, and budget time and other resources effectively, making able managers by default.
JAGSOM (formerly IFIM Business School), in 2018, became the sixth business school in India to be AACSB accredited. Globally, only about 5% of Business Schools are AACSB accredited.
Author:  Dr. Anamitra Anurag Danda (Dean & Controller of Exams, JAGSOM, Vijaybhoomi University)