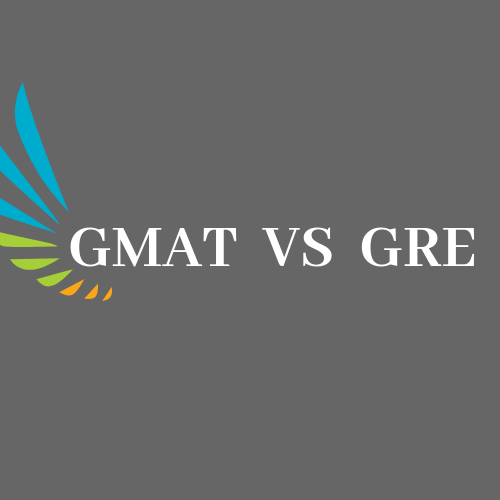 Both GMAT and GRE are a vital process for the application of admissions into renowned business schools. Because of its wide acceptance all over the world, the opportunities are only as big as the world. While the global platform leaves so many options for MBA aspirants, deciding the first step is crucial as it will stone the rest of the journey. Read further the differences between GMAT and GRE, and find out if GRE or GMAT is the right choice for you.
EXAM
Graduate Management Admission Test

(GMAT)

Graduate Record Examinations (GRE)
DURATION
3 hours 30 minutes
3 hours 45 minutes
ESSAY TOPIC
1
2
SECTIONS
Four
Six
SCORING
200-800 score range
159-170 score scale
VALIDITY
5 years
5 years
COST
250 USD
205 USD
GMAT or GRE: Which one is easier?  
GMAT and GRE have different focus areas. Generally, GMAT syllabus is inclined towards quantitative and analytical skills, charted data interpretation, tables, and comprehension skills. GRE syllabus on other hand focuses on mathematics section with the use of calculators for quantitative problems. Aspirants with strong editing skills would prefer GMAT while aspirants with brilliant vocabulary would ideally opt for GRE. In the end, there isn't really such a thing as easier. Both GMAT and GRE have their focus areas and concentration, and it's all about the preparation strategy and the subject areas that channel your strengths best.
GMAT vs GRE for MBA
The olden days of GMAT standing as the most promising platform for international MBA course is bygone with the new rising trends. Because most international business schools of this new age are on the lookout for applicants with more than business background for MBA programs, and so, exams like GRE now stands equally tall with GMAT.
Although GMAT and GRE have completely different set of syllabus concentration, the common ground is the ultimate outcome of getting into international B-schools. Hence, to try and attempt GRE vs GMAT score comparisons will land an unnecessary headache. However, both Educational Testing Services– ETS (GRE exam administrator) and Graduate Management Admission Council– GMAC (GMAT exam administrator) use comparison tools to benchmark the score conversion. All in all, to know what will be the better option between GMAT vs GRE for MBA is to research well about the score acceptance of the colleges you wish to apply to.
To wrap up, the easiest and smartest way to decide if GMAT or GRE is the right exam for you is to take mock practices for both. Once you know which exam is more adaptable for you, then it will be easier to proceed with the decision.
Career Launcher offers well-crafted programs for both GMAT and GRE. Regardless of the exam picked, the main goal is to get the desired score to get into the dream school. Check out Career Launcher's GMAT programs and GRE programs to ensure top scores.
RELATED LINKS: