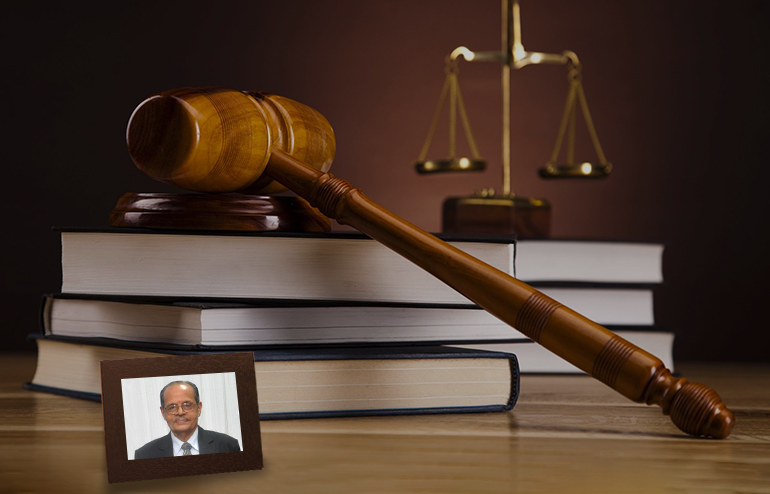 Father of modern legal education in India, Dr. NR Madhava Menon passed away at the age of 84, on May 7, 2019. He was diagnosed with liver cancer few months ago.
Professor Menon, as he was known among the student circles, is credited to have done what no other can even imagine. An eminent legal educationist, he is also known as the living legend of Law. International Bar Association in 1994, conferred on him the Living Legend of Law Award. Government of India, in 2003, honored him with the fourth highest civilian award, Padma Shri. He is also the first PhD of Faculty of Law, Aligarh Muslim University.
Because of his splendid works in the field of law, Bar Council of India sought his services to help set up a new law school modelled on five-year curriculum. Prof. Menon established the first National Law University, National Law School of India University, Bengaluru in 1986. NLSIU is the first law school in India to use Harvard Law School's case study method, which is now an integral part of legal education in India.
Later in 1998, he was invited by the West Bengal Government to set up National University of Juridical Sciences (NUJS) on the lines of NLSIU. Prof. Menon served as Vice Chancellor till 2003, when he was requested by the Honorable Supreme Court of India to take over as the first director of National Judicial Academy-a training center for judges.
He has penned his autobiography "The story of a Law Teacher: Turning Point" besides writing several books and articles.
CL-LST mourns the loss of the legend, an eminent educationist, and pays its condolences to his family and millions of his students.