By Aman Prince, Alliance University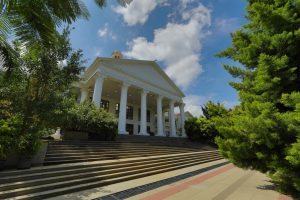 The demand for MBA graduates is increasing day by day because of the change in the economic environment and the increasing need of the industry. There are plenty of B-School in India and Lakhs of MBA students graduate from them. But the problem is they are not trained or skilled enough to perform well for their organization. If a student wishes to pursue an MBA, it becomes necessary to get enrolled in some top-ranked B-Schools. Getting into top B-Schools becomes important because they provide high-quality education and focus more on industrial learning to prepare you for becoming a future leader. However, students have various options when choosing a specialization like Finance, HR, Marketing, Operation, International Business, and Business Analytics.
Getting into top B-Schools is not easy MBA Entrance exams are one of the toughest exams. Students need to prepare very hard to get into some top-notch B-Schools like IIM, Alliance University, NMIMS, and XLRI. So, some of the popular entrance exams are conducted for admission to MBA courses:
CAT
XAT
GRE
MAT
AMAT
CMAT
Common Admission Test (CAT)
CAT is the most popular as well as the toughest entrance test. Generally, CAT is conducted to get admission to IIM in specific programs like Entrepreneurship, Consulting, Operations, Finance, Analytics, Technology, and Management. CAT is conducted once a year in November or December and the results are declared in January. The application process for CAT starts in August.
Xavier Aptitude Test (XAT)
XAT is the entrance test conducted for getting admission into the MBA course at Xavier's School of Management It is a computer-based online test. The XAT application process starts in August and students can expect the result in January just like the CAT exams.
Graduate Record Examination (GRE)
GRE is conducted by Educational Testing Services (ETS). The exam is taken in a computer-based format. So, the exams evaluate your analytical, Mathematical, and verbal skills. The test has three parts: Analytical writing, Quantitative Reasoning, and Verbal Reasoning. Students can get admitted to top B-Schools in India as well as abroad after clearing this exam.
Management Aptitude Test (MAT)
It is another popular entrance test conducted by the All India Management Association (AIMA) for an MBA. The exams offer the option to students to give it in online or offline mode. So, if the student is not comfortable online, they can go forward with the offline mode or vice-versa. The question paper of MAT consists of 200 questions from different areas of Indian and global language comprehension, Data Analysis and sufficiency, Mathematical Skills, and Intelligence and Critical Reasoning.
Alliance Management Aptitude Test (AMAT)
AMAT is the entrance test conducted for getting admission into the Alliance School of Business in the MBA program. Alliance University is currently the 2nd best B-School in Bangalore after IIM Bangalore. The exam is conducted twice a year exam pattern is more of the same as the CMAT. So, the question paper is based on Comprehension, General Knowledge, Conceptual Section, General English, Quantitative Aptitude
Common Management Aptitude Test (CMAT)
The CMAT entrance exam is conducted by the National Testing Agency (NTA). It is an annual management test conducted for getting admission into around 150 B-Schools in MBA courses. It is an MCQ-type test consisting of 4 sections: Language comprehension, Quantitative Techniques, and Data Interpretation, Logical Reasoning, and General Awareness.
Top B-School In India
We all know that choosing a college for studies is a very important decision for any student and when it comes to choosing a college for MBA it becomes more important. Because pursuing an MBA becomes an important decision as the career of a student depends on it. If we look at our country, there are around 6000 B-Schools. But we all are aware that the most important thing for pursuing MBA is getting a quality education and Industrial learning. So, if a student is planning to pursue MBA, they should set a goal of getting admission into some of the top B-Schools. Therefore, let's look at some of India's top-ranked B-School for MBA:
IIM Ahmedabad
IIM Bangalore
IIM Calcutta
IIM Lucknow
XLRI
Alliance University
ISB Hyderabad
MDI Gurgaon
NMIMS
SPJIMR
So, these are some of the best B-Schools in India for MBA with high standards of education along with more focus on industrial learning and Students have a great chance of getting into some big Multinational Companies with a handsome amount package.