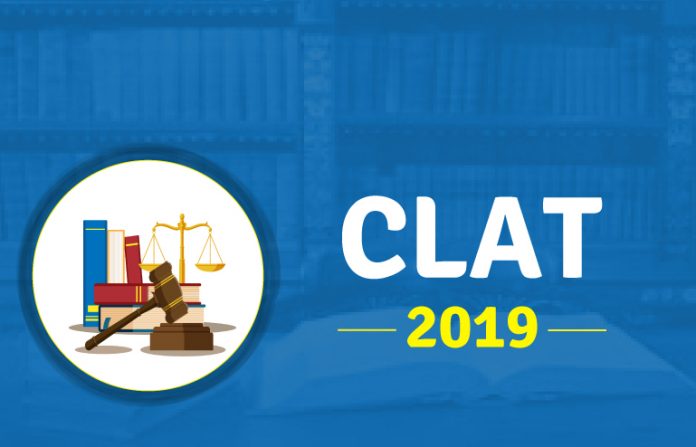 In a significant development, the recently constituted NLU consortium has decided to conduct CLAT 2019 in offline mode. CLAT went online in the year 2015, and this would be probably a first instance when a bigger level entrance exam will revert to the conventional way of conducting the entrance test. CLAT 2019 is scheduled on May 12, 2019 from 3:00 PM to 5:PM, as notified earlier by National Law University Odisha.
CLAT, the gateway to 20 coveted National Law Universities, of late, has been in news for all wrong reasons. CLAT 2018 witnessed wide spread technical glitches across locations in India and many candidates approached the Honorable Supreme Court of India to cancel or re-conduct the exam. However, Supreme Court allowed NUALS, Kochi to constitute a redressal committee to investigate the grievances of the candidates, which, using statistical methods awarded points to candidates based on merit, considering the time loss.
In a press release by NALSAR University of Law, Hyderabad, the NLU consortium also decided to bring in the following changes:
To constitute a permanent secretariat of CLAT at NLSIU, Bengaluru and to be chaired by Prof. Faizan Mustafa, Vice-Chancellor of NALSAR Hyderabad.
CLAT Secretariat to function through out the year and Vice-Chancellor of NLSIU will be the ex-officio treasurer of the same.
To have a permanent CLAT Website, which currently is disabled after the process is over and the NLU conducting the next CLAT takes over the responsibility of the new website.
CLAT PG exam, scores of which are accepted by NLUs for admission to LL.M program and by Public Sector Undertakings for their recruitment process, will have some subjective questions, the details of which will be worked upon by CLAT Committee.
CLAT Journey started in the year 2008 after intervention by the Supreme Court and is held each year in the month of May on rotation by the NLUs, based on succession. CLAT 2019 will be conducted by National Law University, Odisha. CLAT 2018 was taken by 47,000 students across the country.
Ever since CLAT went online, it has been marred by controversies, either about the errors in questions, plagiarism or technical glitches. It is this aspect which may have prompted the consortium to go back to offline mode. Several petitions pertaining to CLAT, are at different stages of hearing at the Honorable Supreme Court. In 2015, Prof. Shamnad Basheer, ex-faculty member at NUJS Kolkata, appealed to the court to direct NLUs for a permanent CLAT body to oversee the entire process and which can also be held accountable for any lapses, unlike today where CLAT is held on rotation every year by a NLU based on succession.
What to Expect in CLAT 2019
With CLAT 2019 now offline, a welcome change, CLAT is expected to witness a significant increase in the number of aspirants as many aspirants from the rural pockets, who are still not comfortable with the online platform, are likely to apply. However, many students will not be able to take the test in their own cities as there will be fewer cities for the offline paper. CLAT 2018 which was online, was conducted in more than 60 cities, whereas going offline, many exams restrict the number of cities for test centers to about 30. Hence, expect yourself to get a center in a bigger town/city next to yours.
LST is ready for the proposed changes. Our students have already taken two CLAT 2019 Mocks in the Offline mode and they must be confident with the move.
Join our test series and do not let the changes affect your performance in any way!
Best Wishes,