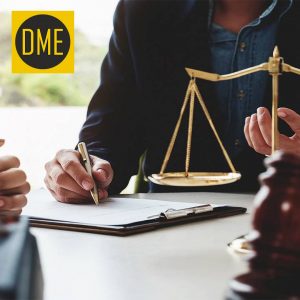 "Crisis and Deadlocks when they occur have at least this advantage that they force us to think."  — Pt. Jawahar Lal Nehru, First Prime Minister of India.
A law degree today opens up a wide range of career opportunities in a myriad of fields. Law schools have made some strides during the past few years– experiential learning, legal technology, entrepreneurship, legal innovation, and project management courses, are becoming standard fare with more focus on blended learning post Covid-19. Technology, innovation and E-learning will bring bridge the gaps in the dissemination of knowledge worldwide. "Knowing the law" is now a baseline that must be augmented by a range of skills, including analysis, writing and persuasion. You also have to learn a canon of precedents, concepts, theories and procedures.
In India, the field of law offers a plethora of career opportunities that attract individuals with a passion for justice and a desire to make a difference. The first step in starting a career in Law in India is to pursue an undergraduate program like BA LLB/BBA LLB after the class 12th. Upon completion of the course, you can either start practising law/join a legal firm. Another option is to enrol in a postgraduate program like LLM in order to advance knowledge and gain requisite career skills. DME Law School Noida, known for its academic excellence and commitment to practical legal education, is actively striving to shape the future of law in India by providing students with a comprehensive curriculum and a supportive learning environment.
A career in law in India does not necessarily mean representing clients in courts or tribunals but it has a wider scope. Apart from tendering advice to government agencies, businesses & individuals on legal disputes and issues, Law graduates can work as Judges, Litigators, Consultants, Analysts, etc. The work profile further gets enhanced when one specializes in a field of choice. The legal profession in India offers various career paths, enabling individuals to specialize in different areas of law. Some prominent career options include:
In litigation, litigators represent clients in courts and engage in the practice of law through trials and hearings. This path requires excellent advocacy skills and an ability to analyze complex legal issues. Corporate lawyers work with businesses on legal matters, including contracts, mergers and acquisitions, intellectual property, and regulatory compliance. They play a crucial role in advising corporations and ensuring legal compliance in their operations. Criminal lawyers defend individuals accused of crimes and work in areas such as white-collar crime, cybercrime, and public interest litigation. Their work involves investigating cases, negotiating plea bargains, and representing clients in court.
Intellectual property lawyers specialize in protecting and enforcing intellectual property rights, including trademarks, copyrights, and patents. They advise clients on legal strategies to safeguard their intellectual assets and resolve disputes. Human rights lawyers advocate for individuals or groups whose rights have been violated. They work with non-profit organizations, international institutions, and government agencies to promote and protect human rights. Many law graduates pursue careers in academia and become law professors or researchers. They contribute to legal scholarship, train future lawyers, and shape the development of legal theory.
A law school should be committed to preparing students for a successful career in law. It should offer a well-rounded curriculum that covers core legal subjects along with specialized areas of law. Recognizing the importance of practical experience. Moot court competitions, client counselling sessions, and internships with law firms, NGOs, and courts provide students with hands-on experience and foster the development of essential lawyering skills. A law school should organise various guest lectures allowing students the chance to gain practical insights into the legal profession, learn about real-world applications of legal principles, and engage in discussions with experienced professionals.
Students are also free to work for the Judicial machinery of the Country as Judge or Magistrates. This requires them to pass a Judicial examination conducted by the Public Service Commission. This is a very difficult exam to pass. The lowest post of the Magistrate, Subjudge, or Munsif is filled up by the latest recruitments through Public Service Commission or by the supervision of the High Court. The Magistrate judges the Criminal cases and the Sub Judge decides the Civil Cases. Through promotion, these judges could become district judges and also attain higher posts.
DME Law School, with a strength of 1500 students and over 50 faculty is a premier Educational Institution affiliated to Guru Gobind Singh Indraprastha University, New Delhi. Located in the IT hub of Noida, it offers BA LLB and BBA LLB (Hons.) courses, putting impetus on internships and placements and on the all-round development of the students through their value-added courses.
Law as a career is in great demand these days. Due to the changing social and economic circumstances and the ever-increasing regulatory role being undertaken by the government, there is a rising demand for lawyers. Besides being financially lucrative, Law is an adventurous and exciting career option. Thus, law as a career has always been an attractive line of work in the workplace industry. Since the field is rewarding in terms of both financial benefit and personal fulfilment, students should definitely consider it as a future career option.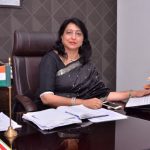 Authored By-
Dr. Rashmi Khorana Nagpal 
Additional Director, DME Noida