By  Aman Prince, Alliance University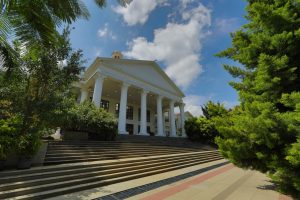 Whether you want to start your own business or want to become a manager in an MNC, pursuing an MBA degree with different types of specialization will be a great choice for you. It is obvious how fascinating and attractive the business or the corporate world is to people. People who get into the business field as an entrepreneur don't think much before taking risks. The MBA degree will help you in various ways such as:
In expanding your knowledge
It will teach you how to tackle difficult situations in business with people having different mindsets
It will also help you sharpen your skills and abilities
You get more opportunities of meeting like-minded people and entrepreneurs
If we look in general, there are 4 types of specializations offered in MBA. Marketing, Finance, Operations, and HR. These courses cover a vast area for study not just focused on subjects particularly but also in the areas of general management. MBA is more of an industry-driven course and the professors or faculties of a top-ranked b-school like the one at Alliance University add immense value to it. They aim to make the overall development of students as leaders in their respective business fields.
Apart from these four above-mentioned specializations, there are many other specializations also, which are designed to sharpen and advance the skills of students in their chosen business area. List of some of the specializations offered by an MBA college are:
MBA in Marketing
MBA in Human Resource Management
MBA in Operations Management
MBA in International Business
MBA in Finance
MBA in Quantitative Finance
MBA in Business Analytics
MBA in Entrepreneurship
MBA in Marketing
MBA in Marketing is one of the core specialization areas of an MBA. Top companies from any industry need global audience reach. Traditional Marketing techniques are lacking behind in coping with the global market. So, most companies want marketers who can adapt to new techniques that include digital marketing also. An MBA in Marketing not only provides you with an opportunity to get a good package but will also help you to grow in your career.
MBA in Human Resource Management
An MBA in Human Resources or Human Resource Management makes you learn and trains you in how to manage the workforce of a company. This specialization even helps you understand business administration strategy, human behavior inside an organization, and how to build a healthy work culture in the organization. MBA in HR is a common specialization in MBA that is preferred by many students. The major focus of the HR profession is the management, recruitment, engagement, and retention, of employees with the right set of policies and benefits.
MBA in Operations Management
An MBA in Operations Management helps students in developing analytical skills. The course teaches them how to use mathematical systems and models in their research. The course helps future operations management graduates to improve product quality and reduce production costs. Pursuing an MBA in Operations Management offers a global perspective toward business trends to meet operational demands. So, an MBA operations management professional is required to look for the effectiveness and efficiency of resources like manpower and machines.
MBA in International Business
An MBA in International Business is another popular specialization among students. This course is specially designed for those students who wish to understand the global aspects of business and cultural challenges. Students in this course learn the scope and different approaches to doing business in international markets and concepts around exports, imports, global economies, etc.
MBA in Finance
Students who have a knack to manage money, accounts, and budgets, correlating finance to supply, demand, technology, investments, etc. take up Finance specialization in MBA. This is one of the best specializations for them considering the opportunities in the finance and accounting area. Finance students get high-paying jobs in banking, core, insurance, debt, investment, companies, taxation, etc. Finance is one of the core functions of any business and requires professionals to have immense knowledge of fiscal policies also.
MBA in Quantitative Finance
An MBA in Quantitative Finance is a new specialization offered by very few universities such as Alliance University, but the scope of this course is immense. The opportunities that students get in this field are immense. Quantitative finance uses extremely large data sets and mathematical modeling to analyze the finances and securities of an organization. It is an advanced version of the Finance area in a highly specialized segment.
MBA in Business Analytics
Business Analytics is slowly becoming a popular specialization in MBA because of its research-oriented curriculum. With an MBA in Business, Analytics students will be trained in both management as well as technical skills. Most of the top universities like Alliance University started offering business analytics as a major specialization in MBA. Even if we look at the opportunities for Business Analytics in the future it is immense, given the requirements in the technology, finance, and investment, areas.
MBA in Entrepreneurship
Entrepreneurship is among the top 5 specializations chosen by MBA students around the globe. Entrepreneurship completely depends on an individual's creativity and unique way of thinking to start a new business or venture. MBA just gives a correct path and guidance to students to think creatively and build a new product or service which is beneficial for society or is commercially sustainable. Entrepreneurship plays an important role in maintaining the economic order of a country. Not all students who take up MBA in entrepreneurship become entrepreneurs but also are groomed to become enterprising individuals for the organizations they chose to work for.
In a summary, everyone needs to note that an MBA is a very rewarding program both academically and professionally. Therefore, a student might opt for any specialization and can succeed with determination and a focused approach.