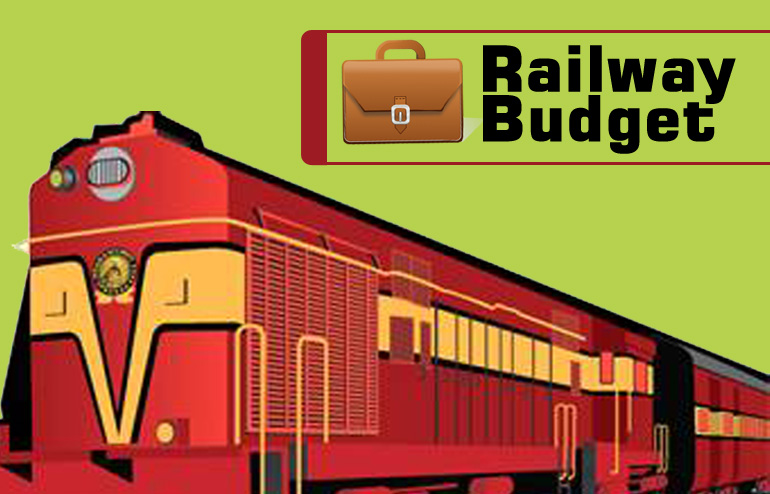 Kudos to our Railway Minister, Suresh Prabhu, for stressing on the need for constant innovation by reimagining the conventional ways of solving things and thus, devising a budget having customer-centric approach.
Theme of the Railway Budget 2016-2017
Promising a new horizon on 2 fronts,
Overcoming challenges by 3Rs- Reorganzing, Restructruing and Rejuvenating Indian Railways: 'Chalo, Milkar Kuch Naya karen'.
Introducing 3 pillars of strategy– New Revenues (Nav Arjan), New Norms (Nav Manak) and New Structures (Nav Sanrachna)
Here are some of the highlights of the 2nd Budget, devised by Prabhu:
No hike in passenger fares and freight rates:
Passenger and freight fares have remained unchanged, unlike last year when the freight rates were tweaked to mop-up an additional amount of Rs. 4000 crore. The Indian Railways will increase revenue through other non-fare sources such as commercially exploiting vacant lands, liberalizing current parcel policies, and focusing on better manufacturing practices and increasing productivity.
Passenger amenities and facilities:Â 
Four new superfast trains have been introduced- Humsafar (Fully air-conditioned 3AC service with an optional service for meals), Tejas (Bullet train having speeds upto 130km per hour and providing quality onboard services such as local cuisine, entertainment and Wi-Fi), Uday (Double-decker trains running overnight across the busiest routes in the country), and Antyodaya (Focuses on transporting the common men without burning a hole in their pockets)
Sarathi Seva, first introduced in Konkan Railways for helping the old as well as disabled passengers requiring assistance at the stations, will be extended to more stations.
Lower berth quota for senior citizens to be increased by 50%.
E-Catering services to be managed in a phased manner. In addition, the services will be extended to 408 A class and A1 stations. Local cuisine of individual choice will be made available to passengers.
Requests for cleaning of coach 'Clean my coach' to be processed through SMS.
FM Radio Stations to be invited for providing train borne entertainment via PA systems.
Installation of 2,500 water vending machines at stations and higher number of mobile charging points in general class coaches of rail.
Under Swacch Bharat, 17000 bio-toilets and additional toilets will be provided at 475 stations before the close of this financial year, and target of 30,000 bio-toilets has been set for next financial year.
Aastha circuit trains will be introduced for connecting important pilgrim centres.
E-Ticketing Convenience:Â 
E-ticketing system's capacity has been enhanced from 2,000 tickets per minute to 7,200 tickets per minute and will be able to support 1.20 lakh concurrent users as compared to only 40,000 users earlier.
Cancellation of PRS tickets facility to be made available on 139 helpline number.
Bar-coded tickets and scanners to be introduced on pilot basis to tackle menace of ticketless travel.
Expansion of Railway Network:Â 
Dedicated Freight Corridor project, being the largest infrastructure project ever in the country, is gaining momentum.
Railway connectivity projects to ports of Dighi, Jaigarh, Paradip and Rewas are under implementation. This port connectivity would boost the country's imports and exports.
Broad Gauge Lumding-Silchar section in Assam has been opened up, thus connecting Barak Valley with rest of country.
States in North-East India, such as Mizoram and Manipur, will be connected through Broad Gauge soon.
Outlay for electrification of Railways have been increased to 1600kms this year and 2000 kms being proposed for the next year.
Improvement of Corporate Governance:Â 
Plan to set up Railway Planning & Investment Organization for drafting the medium term (5 years) and long term (10 years) corporate plans, on the basis of which, projects that fulfill the corporate goals will be identified.
Independence of Rail Development Authority to ensure fair pricing of services, protect customer interests, promote competition and determine standards of efficiency.
Railway Board has been proposed to be reorganized.
100% transparency will be ensured in the operations of the Indian Railways.
National Academy of Indian Railways at Vadodara, identified as the first institution to be upgraded to a Rail University.
Energy audits to be undertaken to try reducing the consumption of energy in non-traction areas by 10% to 15%