Although the pandemic is not over yet, the impact it shall leave on our economy is visible. The unprecedented challenges posed by pandemic have forced us to rethink management education. Traditional ways of working might be redundant in this new normal and students need to acquire skills that make them capable of facing the challenges with courage and confidence. The business environment can be characterized by the acronym VUCA which stands for Volatile, Complex, Uncertain and Ambiguous. Economic recessions and natural calamities are not new, and managers know how to traverse through the business cycles, but this pandemic has completely transformed the way we live, work, collaborate and communicate. Management Education needs to nurture leaders and trailblazers to grapple with challenges of the dynamic business world and the changing landscape of the economy post-pandemic. The Academic learning at business schools needs to resonate with the idea of sustainable development and evolved business practices. The students need to be trained through experiential learning using live projects, real-life case studies, simulations, and games to build their employability skills. The schools need to incorporate flipped classrooms to equip participants with the competence of both analysis and synthesis to function in the global economy. Post pandemic the management programs need to be designed to develop ethical and socially-oriented leaders who create value for their organizations and society at large. The knowledge economy needs both managerial and technical skills derived from appropriate training and exposure to real-world challenges.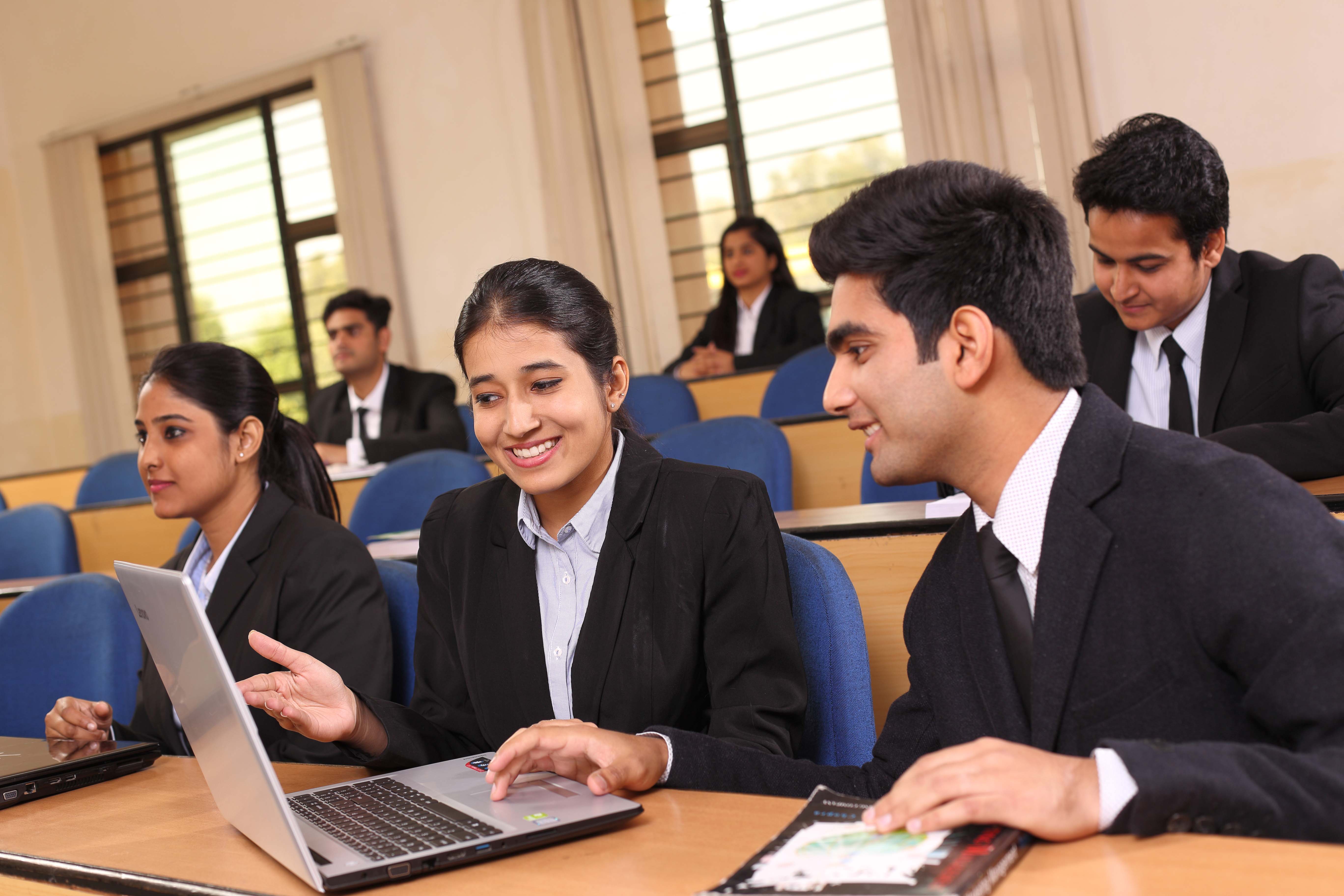 The Curriculum needs to be structured to cover the foundations of management theory and practice and flexible enough to include latest advancements in the field of business like blockchain, Artificial Intelligence Machine learning, virtual reality, and data analytics. Strong foundations provided to students in definitive areas of management offers them an edge not only to face competition but also generate employment opportunities.
To make students industry ready, workshops, seminars and guest lectures need to be delivered by industry experts. A management program prepares participants for both career and life. This academic program instills analytical and critical thinking ability, decision-making skills, develops leadership skills, and fosters teamwork to manage and lead in a dynamic and innovative economic landscape.
"One way to boost economic growth post-pandemic would be to focus on creating an entrepreneurial ecosystem at a fundamental level. Entrepreneurship Cell (E-Cell) at the Management institutions can help students to convert their innovative ideas into successful ventures. Presence of an On-Campus Incubator at Amity University helps students to start their own businesses and create employment opportunities for many others", says Prof (Dr.) Amit Jain, Pro Vice-Chancellor & Dean, Faculty of Management, Amity University Jaipur.
The focus should be to achieve academic excellence through industry integration, experiential learning, innovative pedagogy, and research in this age of disruption. Being multilingual and understanding of cross-cultural communication helps managers to advance their business operations globally.
Amity's new age MBA programs provide compulsory inclusion of a foreign language in their curriculum, in addition to English, like French, German, Spanish or Mandarin. The Study abroad program that also includes a 3 continent program helps budding managers gain global exposure. The university has curated soft skill modules and behavioral science courses that can help students to understand and manage human resources. The multidisciplinary nature of management education makes it one of the most sought-after programs today and will be in great demand post-pandemic to rebuild the economy.