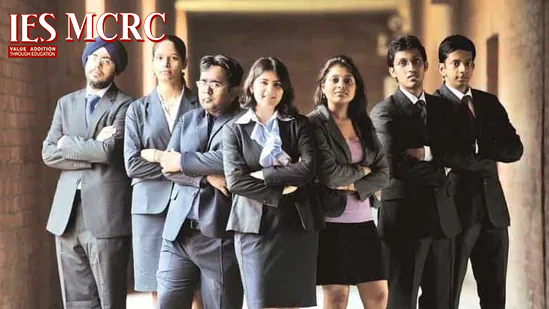 Hey MBA Aspirant
Scanning for a Business School to build a career in Management.  The Young MBA Aspirant wants to know about the career and future after joining the Business School.  The Professors at Business School are waiting anxiously with a tool kit to develop Young Graduates into successful Business Managers, peeping into the toolbox which has Tools / Techniques like SWOT Analysis, Psychometric Testing, Johari Window, Aptitude Test, 'Oh' what are these?   The tools required for your progress and qualities needed for career development and to be a successful Manager by climbing up the hierarchy of Management in a short span of time, focus on three pillars which are required to sharpen your skills and to become a perfect Manager.
Communication Skills  
The basic requirement for any Manager should have excellent written and oral communication skills, B-schools offers and trained their students to improve these skills, by using different techniques like presentations, quizzes debates, language improvement exercises, reading, oral conversations, role-plays plus monitoring their progress and measuring the performance.
Decision-Making Ability and Analytical Skills
Every Manager in the business world takes decisions, analyze the problems or issues, the companies are facing and decides to negotiate and settle the issues or problem. Conflicts are settled in the business world by negotiating and signing of agreements and for this decision-making ability is a must at IES MCRC, we trained our students through case study techniques, case analysis, group discussions, report writing exercises, brainstorming, book reading and analysis; aptitude test practices and also to undergo team building and leadership module.  Management Guru's / Professors do SWOT Analysis to find out strengths weakness opportunity and threats.
Leadership qualities
The third quality necessary for a Manager is leadership, Manager leads' a team in a Corporate World and as he gains experience he is able to exhibit 5 levels of leadership – viz. a) Position b) Permission c) Production d) People development e) pinnacle – A Good business school inculcate these qualities by converting them into good leaders, by pointing out their strength and weaknesses, by arranging/using simulation techniques, play management game, allowing them to organize events like workshops, seminars, webinars, outbound training and participation in various competitions.
Classroom instruction builds a student conceptually but outside classroom training shapes their personality and mindset.  At IES MCRC, students get an opportunity to interact with Alumni, and top Industry Executives, and Participation in various Competitions including recreational activities.  The two years Management Programme bring drastic changes in the thinking, mindset and personality of a young MBA / Aspirant, at the same time, he becomes entitles to better rewards and compensation thus can contribute to his personal life, status, better future also contributing to society, people and the country.
Authored By –
Dr. M.W. Shaikh (IES, MCRC)