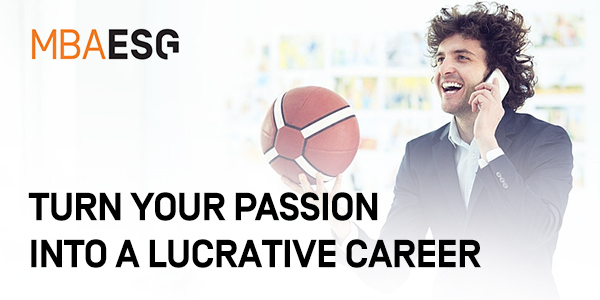 One of the most debated topics amongst India youngsters is about making a career out of their childhood passion – Sports! Gone are the days of traditional degrees and traditional jobs with traditional salaries. The last decade has seen emerging markets like India move up the value chain in offering new-age professional degrees that are on par with global standards. This has caught the fancy of 'Gen Y' and their parents, who too are looking for fresh and unheard MBA programs that are popular worldwide. The rise of IPL, ISL, Pro-Badminton League, Pro-Kabaddi League and a host of other sports has brought about a paradigm shift in education and globally recognized MBA programs that are set to dominate universities and colleges in the next decade or two.
It is estimated that around 50 lakh people in India would be employed by 2022-23 in the sports sector alone in a FICCI's 2014 report due to the year-on-year growth rate of 13–15%, thus calling sport as a Sunrise Sector of new India in the 21st century. With a massive population of 1.3 billion, India has emerged as a major destination for mega sports events and sports businesses giving rise to Sports Management as an opportunity for growth. In order to cater to this multi-billion-dollar industry, an undergraduate with a postgraduate degree in Sports Management has become the need of the hour.
Is Sports Management a Good Career?
Though sport management is a highly specialized field, the crossover of various areas like business management to public relations to analytics to sponsorship and marketing makes sports business professionals quite popular and visible in the industry worldwide. It also develops skills like creativity, financial acumen, leadership as well as familiarity with legal, political, and social fabrics of society.
Mandatory know-hows needed in the Sports Industry
For those who possess the right know-how of sports management, regardless of the job in hand, multi-tasking is a mandatory role that has to be intuitively followed. Sports job greatly involves extensive advertising and promotions, limited resource management, handling sports starts and sports events of high budget, venues, facilities and schedule management apart from oratory, written and competent social media handling skills. This level of coordination requires precession negotiation with stakeholders and investors of diverse groups with different agendas.
Unlimited Opportunities during College Days
Project work, Internships, volunteering and employment opportunities are abundantly available while studying. A job with a sports team would be the best start with. Employment opportunities with sports organizations of any size and any nature would give the much-required edge in this super-fast industry. Sports start-ups, sports agencies, sports clubs, are on the lookout for entry-level fresh talent with up-to-date knowledge on the day-to-day happenings in the specific sports field.
Career Path for Sports Managers
India offers the best platform to study and understand how the sports industry works. Colleges offering degrees in sports management provide focused foundation courses that help students develop key competencies required to excel in the super-fast sports industry. An MBA in sports business management opens up a host of new opportunities in the world of sports. Some of the roles in the sports world are:
Sports Marketing Manager | Sports Sponsorship Manager | Sports Business and Finance Manager | Broadcasting and Event Staging Manager | Sports Ethics Manager | Sports Event Marketer | Sports Business Administrator | Sports Manager | Sales manager- sports/media/advertising | Sports Agent | Sports Instructor | Sports Physiologist | Sports Nutritionist | Sports Venue Architect | Sports Project Manager | Manager in Sports Merchandising | Athletic director, etc.
Dr. Ashvin M Gutti | Head of Department and Program Mentor
MBAESG India at Jain University – Bangalore | April 23, 2020