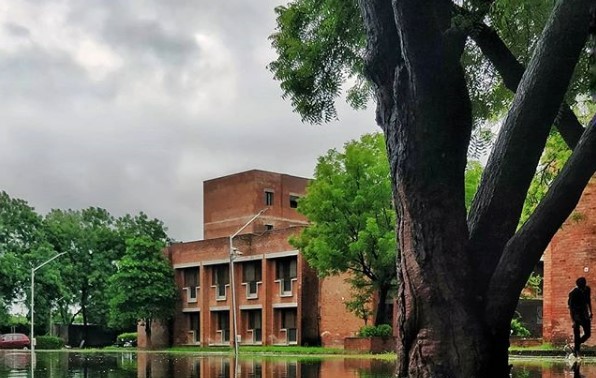 MICA, Ahmedabad is one of India's premier business schools, often termed the "Mecca of Marketing." MICA is the only residential institute in the Asia-Pacific region committed to developing strategic marketing, digital transformation, and communication leadership. Its flagship program – Post Graduate Diploma in Management–Communications (PGDM-C) and Post Graduate Diploma in Management (PGDM) is AICTE approved, two-year full-time residential program, comparable to an MBA by the Association of Indian Universities (AIU). Additionally, MICA also offers a 1-year Post Graduate Certificate Program – Crafting Creative Communications (CCC), and the 4-year Fellow Programme in Management (FPM).
MICA's ethos is defined by its understanding of the latest trends and sensitivities of the business world and its ability to respond to the demands of an ever-changing environment with its robust and industry-relevant curriculum.
The MICAT exam is required for admission to MICA Ahmedabad's PGDM programs. It is a Computer Based Test (CBT) that is held twice a year, and the candidates can take both MICAT's. The better of the two scores is considered for the admission process. Along with MICAT, the candidates are also required to appear for either CAT 2021, XAT 2022, OR GMAT.
For the coming academic year, candidates applying for admission to 2 years full-time PGDM-C or PGDM programs will have to appear in MICAT-I on 4th December 2021 and/or MICAT-II on 29th January 2022.
MICAT-1 offers candidates an opportunity to do well since most of them have been preparing for CAT and other competitive exams. MICAT-I can also be taken as a test to familiarize with the exam and perform better in MICAT-II.
MICAT is a multidimensional test that assesses the candidates in areas such as Divergent Thinking Abilities, Written Communication Abilities, Quantitative Ability, and General Awareness about contemporary social and business issues, including areas relevant to media, marketing, advertising & current affairs, and Analytical & Verbal Abilities.
The admission test also includes a psychometric test.
MICAT consists of 3 sections:
Section A: Psychometric Test
Section B: (has four sub-sections) – Verbal Ability, Quantitative Ability, and Data Interpretation, General awareness; Divergent and Convergent Thinking
Section C: Descriptive Test.
To apply for the examination, the candidate must register on the website. After filling in the necessary information, the applicant must pay the application fee of Rs. 2100 upon which they shall receive a confirmation email confirming their registration for the examination and carrying the details of the subsequent processes to appear for the exam.
MICA is known for its vibrant campus life in addition to its advanced curriculum. For people interested in marketing and a creative bent of mind, MICA is the place to be. The PGDM-C and PGDM programs allow the students to choose from one of four specializations, namely –
Advertising and Brand Management
Digital Communication Management
Marketing Analytics
Media and Entertainment Management
With a global alumni network, the institute has also maintained a 100% placement record consistently over many years. All this adds credibility to the institute's position as one of the leading b-schools in the country.
To Apply, Click here