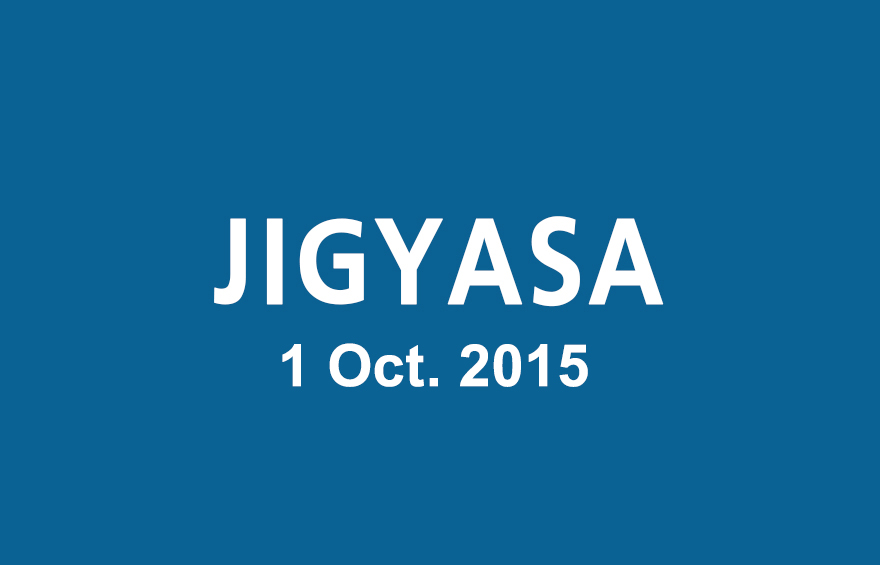 Dear Aspirants,
We are delighted to present to you the Daily Current Affairs Quiz- JIGYASA. The purpose is to keep you abreast with the daily important developments from examination  point of view through quizzes. Here is the first quiz of JIGYASA
JIGYASA
Who among the following is the author the books titled; The World Is Full of Married Men, Hollywood Wives: The New Generation, The Santangelos?
Robin Williams
Jackie Collins
M. Coetzee
None of the above
This country was in the news in September 2015, as it adopted the first democratic Constitution in its entire history. We are talking about…
Bhutan
Bangladesh
Nepal
Afghanistan
'Houthi ', rebels are very much in the news in 2015. They are associated with …
South Sudan
Yemen
Nigeria
Spain
Sebestian Vettel won the Singapore Grand Prix in the third week of September 2015. He belongs to …
France
Germany
Spain
Italy
Note : The answers of the quiz will be available tomorrow, till then…
Happy Reading !!
Kandarp Rai @ CL