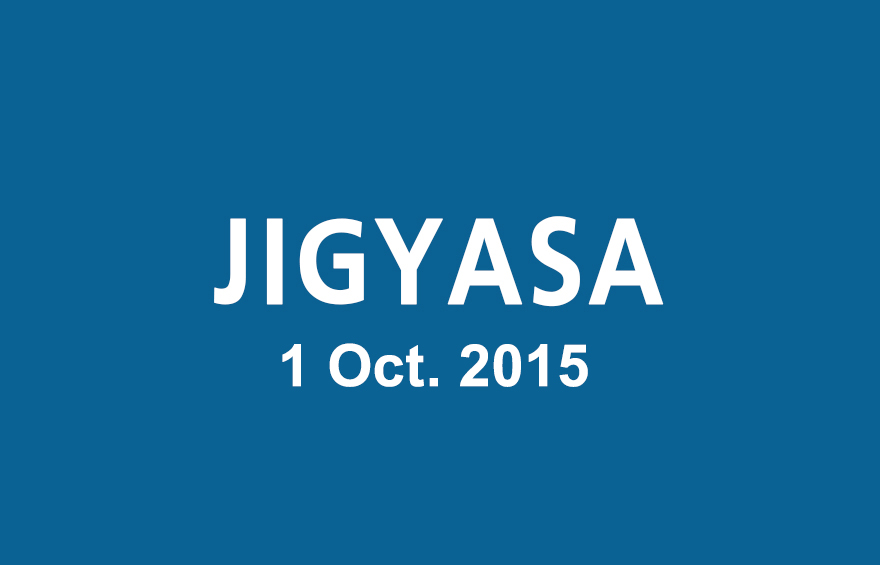 Dear Aspirants,
Here is the JIGYASA: Daily Current Affairs Quiz of January 22, 2016Â  for you!
To how many more districts the Government has decided to extend the Beti Bachao Beti Padhao scheme in 2016 to improve skewed child sex ratio as declared in January, 2016.
Answer: 3
Reserve Bank in January, 2016 has permitted banks to sell India …. through their branches.
India Gold Coins
Gold Deposit Scheme
Gold Monetization Scheme
None of the above
Answer: 1
What percent of commission the government will pay to banks to unlock the country's massive stash of gold under a new monetisation scheme, As declared by the Reserve Bank of India on 21st January, 2016?
Answer: 1
The RBI has asked banks to provide loans of up to Rs 3 lakh at 7 per cent interest rate to Women Self-Help Group (SHG) under the National Rural Livelihoods Mission (NRLM) …. scheme during 2015-16.
Rojgar
Amadani
Aajeevika
Nirbharta
Answer: 3
The Reserve Bank on 21st January, 2016 directed banks that a pensioner's account should not have more than … credit transactions in a calendar year for pension and arrears payments.
Answer: 3
According to the annual report of the United Nations Conference on Trade and Development released on 21st January, 2016, global FDI flows increased significantly by …. per cent.
Answer: 4
In which of the following real estate portal Japanese conglomerate SoftBank has invested an additional Rs 100 crore in January, 2016?
Housing.com
Magicbricks.com
Indiaproperty.com
Commonfloor.com
Answer: 1
Which of the following leading digital payments companies, has launched India's 1st Social Mobile Wallet, Udio in January, 2016?
Paytm
TranServ
GoCardless
Transferwise
Answer: 2
Which of the following Mahotsav has been inaugurated by Maharashtra Chief Minister Devendra Fadnavis on 21st January, 2016 that aims to showcase the history of Shivaji's reign through a variety of cultural and creative events?
Pune Mahotsav
Shivaji Mahotsav
Raigad Mahotsav
Vir Shivaji Mahotsav
Answer: 3
Which of the following metros told the Supreme Court on 21st January, 2016 that it was not possible to increase the frequency of train services as it would involve a huge expenditure?
The Delhi Metro
The Kolkata metro
The Mumbai metro
The Hyderabad Metro
Answer: 1
Happy learning!
TEAM CL