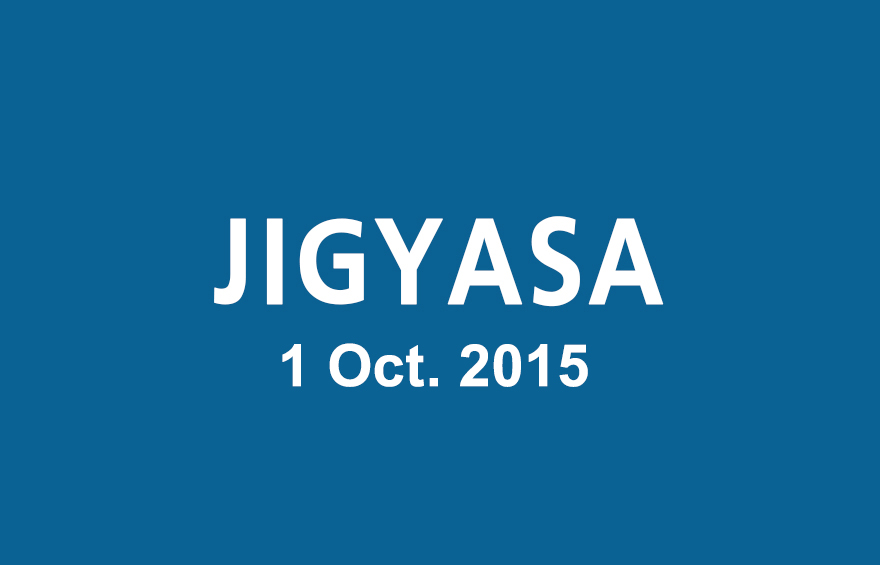 Dear Aspirants,
Here is the JIGYASA: Daily Current Affairs Quiz of December10, 2015 for you!!
On Dec, 10, 2015, which Indian institute has bagged a US military contract for research and development on solar powered micro-grid?
Aryabhatta Research Institute of Observational Sciences
Centre for Development Studies
Indian Institute of Engineering Science and Technology
Indian Institute of Science
Answer: 4
UN Secretary General welcomed the decision by India and Pakistan to engage in a comprehensive dialogue to discuss peace and security issues. Who is the incumbent UN Secretary General?
Ban Ki-Moon
Kofi Annan
Boutros Boutros-Ghali
None of the above
Answer: 1
The White House urged US Congress to approve funding requested by the Pentagon to support operations against the Islamic State in Syria. The White House is the official residence and principal workplace of the
President
Vice-President
Governors
Armed Forces
Answer: 1
For security concerns, Turkey has warned any of its citizens traveling in Iraq, to leave at once, excluding which of the following provinces?
Kurdish province
Baghdad province
Maysan
Ninawa Province
Answer: 1
The 2nd World Internet Conference 2015, which is jointly organized by the Cyberspace Administration of China and the People's Government of Zhejiang Province, will be held in
Wuzhen, Zhejiang Province
Taiyuan, Shanxi Province
Hangzhou, Zhejiang Province
Guangzhou, Guangdong Province
Answer: 1
The trilateral talks on Syria, between Russia , USA and the United Nations, aimed at ending a brutal war that has killed over 2.5 lakh people since March 2011, will be held on 11 Dec, 2015 in
Answer: 1
The United Nations Climate Change Conferences are yearly conferences held in the framework of the United Nations Framework Convention on Climate Change (UNFCCC). The first UNFCCC Conference of Parties took place in Berlin, Germany in the year
Answer:3
For the role in Europe's crises over migration and Greek debt, the Time Magazine has named whom as its "Person of the Year" in 2015?
Angela Merkel
Mario Draghi
David Cameron
Jim Yong Kim
Answer:1
President Pranab Mukerjee presented Shilp Guru awards on 9th Dec 2015 at Vigyan Bhawan, New Delhi. Shilp Guru is an award conferred by Government of India every year for innovating different styles and designs to the
Craftsperson
Sculpture Makers
Painters
Architects
Answer:1
On 9th December 2015, Myanmar has inaugurated a new stock exchange with plans for six companies to start trading in March 2016. It is opened in the name of
Yangon Stock Exchange
Mandalay Stock Exchange
Naypyidaw Stock Exchange
Pyay Stock Exchange
Answer:1
Happy learning!
TEAM CL