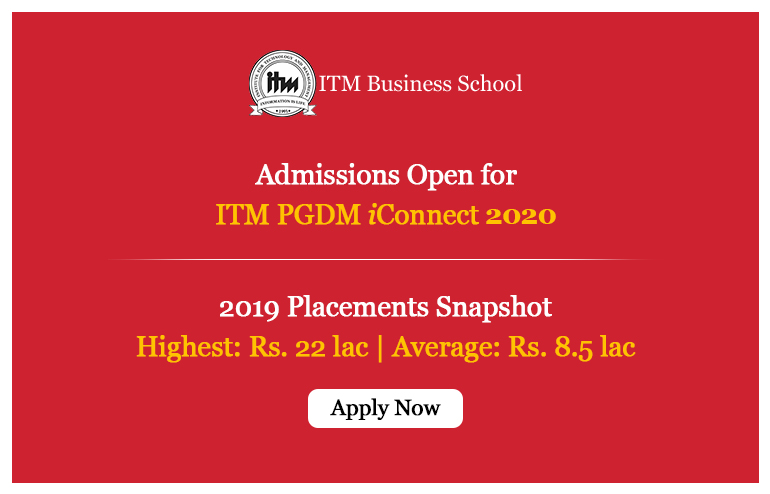 What distinguishes ITM's 'Marketing Department' and makes it stand apart from other colleges is the nature and execution of the program. The Marketing Dept. believes in the adage of Learning by doing. A heady mix of theoretical as well as experiential exercises characterize the pedagogy of the department. A dynamic syllabus with topics updated according to the industry trends gives the students an edge over others when it comes to industry readiness.
The unique inclusion of various experiential pedagogical tools is a major attraction in the course.
The marketing pedagogy includes activities like Business Choupal – a sales simulation exercise organised every year to provide marketing students with the platform wherein they understand and experience the actual market, hone up their selling skills and practice business management, ethics and values.
Small industry-based projects, Industry visits to companies are conducted so that students are able to relate practically to the various marketing subjects that they learn and study. Business Mentoring is also introduced wherein students collaborate with SME firms and enable them to find and bridge the gaps in their business operations and strategy in the best possible way to overcome the bottleneck.
Learning through a Marketing Simulation software is also part of the curriculum in which students learn to strategize and understand the basics of marketing like the 4 P's, Brand management, Integrated Marketing Communications etc. by being a part of a virtual learning experience.  Subjects like Marketing research, Consumer behavior are taught through student-initiated projects with detailed analytical class discussions. The 5-month internship in various companies further creates an in-depth understanding as well as an opportunity to apply the theoretical inputs that has been garnered during the course.
Workshops, Panel discussions and guest lectures by the corporates are regular feature to help students to know the challenges and opportunities in various domains of the industry, to learn real-time skills and get trained as per industry requirement.
Markedemics is a fresh initiative started by Marketing department under which basket of workshops, all futuristic in nature is created and conducted by practitioners from start-ups. Some of the topics covered last year were Mobile Marketing, Content Marketing, Artificial Intelligence-Machine Learning, Website Designing, Personal branding. Again, for this year a new basket is created with topics like Licensing-Merchandising, SAP module for Sales & distribution, Sports marketing and the like. Selection of topics is done in a way which takes students beyond the curriculum and gives them learning on the latest trends, technologies relevant in the field of marketing.
MA-CR-INNO – the marketing forum runs on campus under which various inter and intra-college events are organised by students which leads to learning & development in different areas of management and marketing.
Marketing is a vibrant and dynamic subject hence there is never a dull moment in the class. All lectures are taken along with a plethora of case incidents, videos, cases, examples, roleplays, story-telling and other audio-visual teaching aids. Since Business Newspapers provide with current day to day happening, relevant news analysis forms an integral part of the pedagogy thus giving the students a more updated business scenario. Case study databases like 'Warc',  'Proquest' further are accessible to students to give them a variegated perspective of Marketing.
Career opportunities that come for the marketing students are across all different sectors, be it E-Commerce, IT, Banking, Financial Services, Logistics, Media, FMCG, FMCD, Telecom, Real estate, Retail, Research & Consulting and the like.
Profiles which are offered to them are of Sales & Management trainees, CRM roles, B2B sales roles, Business development roles, Market research Roles. Other areas that marketing students work are social media executives, social media account managers, online reputation executives etc. In retail for store operations and category operations as store managers. In Logistics, they get jobs in Inbound, Outbound logistics, warehousing, supply chain. In the IT Industry Pre-sales job and in pharma sector Product Development Roles.