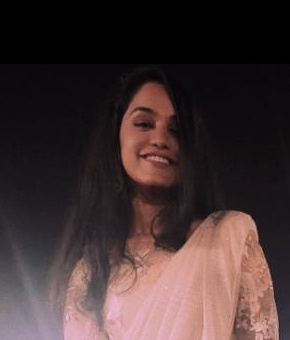 Anubhuti Jain: My Mama
She catches the warmth of sunlight in her hands, the taste of sea-salt in her mouth, the chimes of wind in her hair, the fierceness of a storm in her wrath, the peace of an abode in her arms and the dreams of a generation in her eyes. Her hands smell of fresh bhajjis, with the simmer of filter coffee on a rainy day. Her arms feel like love and light, her hugs and kisses like liberation. Her eyes are always so alight with passion, that for a woman who grew up in her times, she's not afraid to wear her heart on her sleeves.
This woman is my mother. The light of my life. The light of not just mine, but of the many lives she meets, when she bargains for that extra dhaniya and pudina from the sabjiwala in the vegetable market, when she swings and frolics to get into the infamous Mumbai local so that she isn't late for her yoga classes (her newfound passion as she trains to become a professional teacher), when my mama who was raised and brought up in the conservative state of Uttar Pradesh dances in the kitchen to the latest Punjabi songs as she flips the South Indian dosa and grinds the fresh coconut chutney, when she smiles mischievously as she reaches for that next bite of chocolate as she complains that her previous bite of dark chocolate needs to be toned down with some milk chocolate, when she meets my friends from school and wins them over not just with her absolutely delicious food, but her fresh sense of humour when she rushes to savour the first heavy rains during monsoon when she shoos the noisy pigeons away as they try to make her plants their nest but doesn't have the heart to throw away the egg that they lay in the pot to make it their home.
It is from her that I learn and learn to learn everyday. Her spirit shines brighter as she grows older, older only by age as her child-like mirth keeps her eyes alive and bright. She is not fazed easily. She's not the most emotionally expressive person yet with all of her actions and mannerisms, she spreads her love and caress. She's kind and not ashamed to be so. As I grow older, I realize that I love her not only because she's my mother, but also because I love and cherish the woman she is, in all her spirit and form. I realize that if she were a stranger who I were to meet in passing, her unadulterated smile and ingenuousness would sustain and fulfil me for life.
Anubhuti Jain
Winner