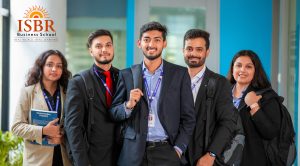 Getting a management degree programme appears to be the logical next step for many professionals who seek to progress in their career. Regardless of whatever the line of business or industry, one could prosper to great heights in their career from a management degree.
Having completed an MBA or PGDM exemplifies devotion to learning, enhancing, and implementing abilities that would aid organizational value. Furthermore, professionals with a degree in management are much more self-assured in their marketability with plethora of information that they could indeed bring to various endeavors.
In such context, plenty of aspirants desire to acquire a degree from a renowned business school. Most B-schools in India prefer the CAT exam as the primary indicator for short-listing candidates for subsequent admission rounds.
This Common Admission Test (CAT) is administered on a rotational basis by the IIMs (Indian Institutes of Management). Apart from IIMs, most top B-schools in India consider the CAT score for admission.
CAT assesses a student's ability and determines whether he or she qualifies for managerial learning in top business schools that not only provides the finest management programmes for students, but also provides placements in top companies with marketable remuneration packages.
If you are about to finish your graduation or have worked in the industry for a few years and want to pursue an MBA or PGDM from one of India's top B-schools, CAT exam would be absolutely essential to plan, prepare and perform with clear goal setting.
The door to a prosperous future and an inspiring career could be unlocked through admission to these top institutions. Students would learn how to handle pressure and competitiveness most significantly from this exam. Getting hired by prominent multinational corporations and fortune companies for a range of executive positions would enhance their career trajectories.
CAT 2022 is set to take place on November 27, 2022. It is a computer-based exam given in 156 cities across the country. Every year, approximately 2.30 lakh potential applicants sign up for the 10,000 seats.
In the year 2021, CAT was conducted in three shifts at 438 test centers spread across 156 cities in India. The test took 120 minutes to complete. Out of the 2.30 lakh registered eligible candidates, approximately 1.92 lakh candidates attended the test. The overall attendance rate was around 83%. Out of the 1.92 lakh candidates who took the exam, 35% were female, 65% were male, and 2 were transgender.
In the year 2020, approximately 2.32 lakh candidates registered for the CAT exam, and approximately 1.97 lakh students attended.
In 2019, approximately 2.44 lakh candidates applied for the CAT exam, with 2.10 lakh attendance. The number of applications for the CAT exam has been at its highest in the last ten years.
The 10 leading states with the honor of ranking first in the CAT examination:
Haryana
Telangana
West Bengal
Uttar Pradesh
Maharashtra
Andhra Pradesh
Kerala
Karnataka
Gujarat
Tamilnadu
The Institute determines that the CAT cutoff is based on a variety of factors including the number of applicants, number of courses applied for, availability of seats, and the difficulty level of the exam. IIM Ahmedabad, IIM Bangalore, and IIM Calcutta, among other elite IIMs, typically have very high cutoffs between 99 and 100 percentile. The CAT cutoff for the smaller and new IIMs is lower and ranges from 87 to 93. This is equally followed by Tier-1 and top platinum ranked B school and management institutions. According to a brief report, engineers make up seven out of nine candidates that secured top score in the CAT 2021 test cycle.
Significant reasons to consider taking the CAT for pursuing management degree:
Students who graduate from these prestigious institutes are enticed by companies with lucrative salary packages.
The sheer variety of jobs available, as well as the level of responsibility and ownership that a management degree programme provides, make it worthwhile. You could specialize in areas such as marketing, human resources, advertising, finance, strategy, retail, IT systems and consulting.
An additional degree is required to advance beyond a certain level in your career. Choosing a management degree programme such as an MBA or a PGDM is one of the best higher education options available in India.
If you hold a management degree from one of the top business schools in the nation, your chances of finding seed funding to start a new company as an entrepreneur increases significantly. Additionally, you get to set a clear track record and engage with some of the brightest minds in the nation that allows you to brainstorm ideas and gain more perspectives.
Better networking possibilities, build credibility and recognition, and several other elements are all added advantages to an MBA or PGDM.
To get that top percentile section in CAT, one must have proper preparation method. An ideal and structured approach would help you perform efficiently.
An effective CAT preparation plan would comprise of the following factors,
Knowledge and Technique.
Students must be totally familiar with the CAT exam and all of its pertinent information before beginning their preparation. It is important to verify all information carefully at first, including the curriculum, exam format, eligibility requirements, etc.
Planning Methodology.
The most important part of the CAT preparation process is now onto us. Now is the time to strategically plan your preparedness and follow it through. Make a schedule based on your analysis of the weak and strong topics in a mock exam. It is advised to study every topic on the syllabus and build time into the timetable for revision and practice exams. Individuals gain confidence to tackle CAT questions through proper preparation, which aids them greatly during the exam.
Exam-Taking Strategies.
Candidates who use proper exam-taking strategies would be able to answer most questions correctly, thereby increasing their chances of reaching the top percentile segment. It is critical to manage time and avoid penalty points for incorrect answers when taking the CAT. As a result, time management and avoiding negative marking are regarded critical for the exam.
Finally, practicing mock tests is the best way to succeed in preparing for a competitive exam like the CAT. All CAT toppers recommend taking as many mock tests as possible. The advantage is that with each completed mock test, one learns about his or her mistakes and progress, it increases speed, and new shortcuts to answering questions are discovered. Mock tests are the best platform for developing CAT speed and accuracy because they are all about speed and accuracy.
Making connections with other CAT aspirants, asking questions, getting their inputs, and learning more aids in thorough exam preparation. Numerous specialists that assist students in preparing for such career-defining tests may be found in such forums. Maintaining a high level of motivation requires interacting with others who are going through the same struggles and efforts as you.