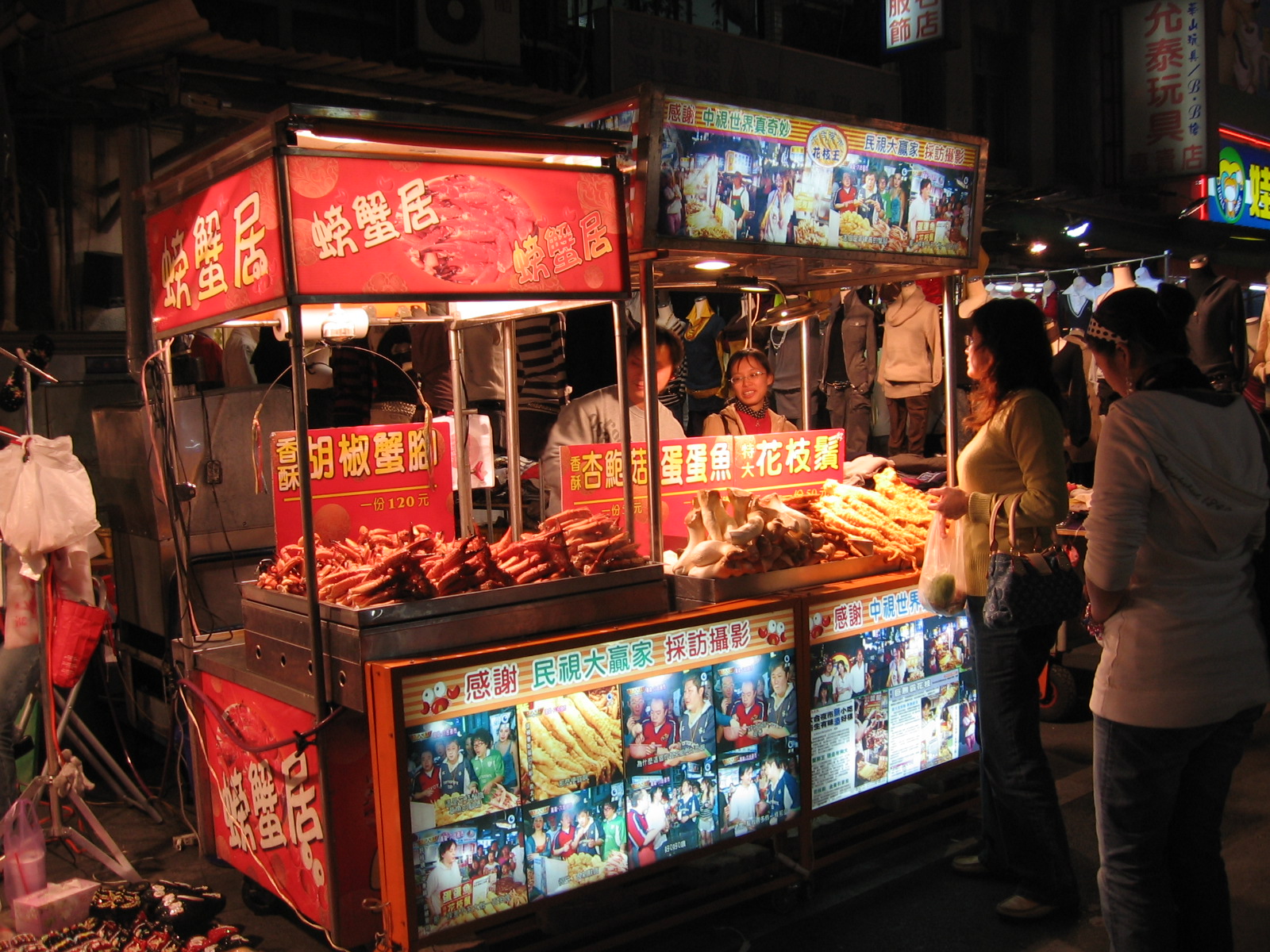 Imagine wearing a thick coat in the hot Sahara deserts. Or frilly summer dresses in the cold mountains of the Swiss Alps. That is simply unfathomable because of how ridiculous it actually is. To know what to pack and what not to pack is an important skill set you should cultivate, especially, if you are interested in traveling. Sound knowledge of the weather will never let you down as it will save you a lot of time and effort when it comes to packing your clothes.
An accurate idea of the weather is vital as it will help you plan your trip accordingly. For those of you who are planning to visit Taiwan this year, or planning one in the foreseeable future, here is a brief outline of Taiwan's weather at all times of the year.

Taiwan's Weather
An all-year-round warm climate is typically characteristic of most of Taiwan. If you are visiting Taiwan, make sure that you leave your winter coat behind but don't fail to bring an umbrella. While Taiwan is a generally warm country, high alpine areas like Alishan Mountain areas do get cold. So if this mountain area (or any other mountain area) is in your itinerary, dress accordingly!
North Taiwan Weather v/s South Taiwan Weather
North Taiwan has a sub-tropical climate, while South Taiwan has a tropical climate. Winters in Taiwan are warm and summers are usually hot and wet, often accompanied by typhoons and thunderstorms. Because Taiwan is a relatively small island, the ocean breeze has a cooling effect on the island. Hence, it is safe to say that Taiwan never truly gets too hot. Annual average temperature in Taiwan:
Annual average temperature of Taiwan
The annual average temperature of Taiwan is 22 °C, and the lowest temperatures ranges anything from 12 to 17 °C (54-63 °F).
Rainfall in Taiwan
Taiwan is on the tropical zone and has more rainfall than most other areas, but this is short lived and clear skies prevail on most days.
The average amount of rainfall in Taiwan is about 2,500 mm per year. Most of this comes in the form of typhoons. At least three to four typhoons hit Taiwan every year, providing much of the water supply in Taiwan. As expected, typhoons also cause havoc in Taiwan in the form of floods and landslides. Typhoons generally hit Taiwan frequently from the month of July to September.
The island lies on an earthquake fault line, and there have been big earthquakes in modern times.
Seasons in Taiwan
Just like most other countries in the world, Taiwan has 4 seasons: Spring, Summer, Autumn, and Winter. Listed below is a detailed summary of what Taiwan looks like in all seasons and how you should typically dress up.
Spring season in Taiwan
Weather:

Spring season comes to Taiwan in the months ranging from March to May. In Taipei, the average high temperature is about 25 degrees Celsius.

Clothing:


Long-sleeve shirts and full pants are ideal spring-wear in Taiwan for both men and women as the temperature is too cold for summer clothing and too warm for winter clothing.

Things to do in spring in Taiwan:
Hiking in Taiwan's high mountains (about 240 mountains over 3,000 meters) is an option before the summer typhoon season.
Head down to the southern beaches to bask in the sun.
Climb the Yangmingshan Hill to see the cherry blossoms.
Summer season in Taiwan
Weather:

Summer in Taiwan is seen in the months ranging from June to August. Summer months are often hot and humid with occasional thunderstorms and typhoons. The average temperature in summer is about 30 °C (86 °F).

Clothing:


T- shirts, shorts, cotton shirts, summer dresses and skirts for girls, and shorts and T-shirts for boys are the perfect wear for summer months in Taiwan.

Things to do in summer in Taiwan:
Taiwan Summers are a perfect time for beaches. As an island nation, Taiwan is full of beaches where you can go to unwind and surf the waves.
Head to the Computex Taipei(Taipei International Information Technology Show) in June. It is the world's second biggest IT show, and it is the largest in Asia.
Autumn season in Taiwan
Weather:
Autumn hits Taiwan from September to November. The weather is cooler than usual but it is still warm and sunny. October and November has relatively less rainfall and continuous to be warm.
Clothing:


The perfect autumn dressing for Autumn would be light sweaters and cardigans and full sleeve shirts and pants for both men and women.

Things to do in Autumn in Taiwan:
Autumn season is the best time to head up to the mountains with family and friends.
Winter season in Taiwan
Weather:
Winter in Taiwan is from December to February. Winters in Taiwan are mild and often foggy. In and around Taipei, low temperatures sometimes hits 8 °C (46 °F) at night, but there may be warm spells also.
Clothing:
Wearing layers in winter is a good idea. If you are in Taiwan in the winter months, you are advised to be well stocked with a coat and an umbrella.
Things to do in winter in Taiwan:
Best Month to visit Taiwan
The best months to visit Taiwan is between April – June, and September – November. These are the ideal months to visit Taiwan as the weather is pleasant, and the tourist season isn't at its peak.
Cheapest time to travel to Taiwan
If you are someone who travels for the love of travel, not particularly inclined on doing extravagant and touristy things, and want to travel in a budget, then the months between December – March is the ideal time for you to travel to Taiwan. These months are off-season in Taiwan and there are unbelievable discounts all over the country.
If you have enjoyed this post, share it with your friends on social media.
To read about the Top 5 reasons that makes Taiwan a great study destination, click here.
To know how to get an international MBA from Taiwan in under 5 Lacs, click here.