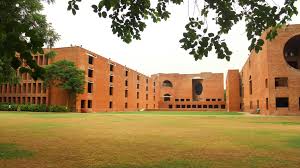 IIM Indore started a 5-year Integrated Program in Management in 2011. This was the first such program in India targeted at students who have passed 10+2. The 4th and 5th years of this program are accredited by the Association of MBAs, London. This program is a dual degree of BA (Foundations of Management) and MBA. The advantage of this program for students is the opportunity of getting an undergraduate degree as well as MBA from a reputed institution by appearing for an entrance exam only once. Normally, students have to appear for an entrance exam to get into an undergraduate course. After completion of the course, they would have to appear again for highly competitive and tough MBA entrance exams like CAT, XAT, SNAP for getting into a good business school. They will have to score a high percentile and perform well in the WAT-PI process to get admission.
Admission procedure
First, the students have to fill an application form. Upon successful application, the students have to appear for IPMAT exam. This exam tests their quantitative and verbal skills. The students who clear the exam are called for a WAT-PI (Written Ability Test – Personal Interview) process. Students who clear the WAT-PI process would be granted admission into the program.
Program structure
There are 15 terms in this program spread over 5 years. Each year has 3 terms, with each term lasting for 3 months. The first 3 years are focused on foundation and the next 2 years are focused on management.
The foundation consists of:
Courses in Mathematics, Statistics and Economics build analytical rigour.
Courses in Psychology, Sociology and Political Science along with courses in Economics provide an understanding of the core disciplines on which the study of management is based.
Courses in Humanities, Literature and Fine Arts provide breadth and perspective.
After 3 years of foundation courses, the students would study the next 2 years along with the students of the 2-year regular MBA program. They would study the same courses as the MBA program students to become managers. There is a mandatory social internship after 3 years and a business internship at the end of the fourth year. These internships help build leadership qualities and managerial skills.
Courses Offered in First 3 Years
Mathematics, Statistics, Economics
Foundation Courses in Maths & Statistics
Game Theory
Optimization
Stochastic Modelling
Spreadsheet Modelling
Mathematical Modelling
Micro and Macro-economics
Indian Economy
Money, Banking and Finance
Econometrics
International Trade
Psychology, Sociology, Political Science, Foundations of Management
Introduction to Sociology & Psychology
India & World Politics
Public Administration
International Relations
Business, Government and Society
Business History
Principles of Management
Others
Humanities
Literature
Languages: English, French, Spanish, German
Communication & Presentation Skills
Dance, Music
Courses Offered at PGP Level
(Same as PGP Curriculum)
Communication
Economics
Finance & Accounting
Humanities & Social Sciences
Information Systems
Marketing
OB & HR
Operations Management & Quantitative Techniques
Strategy
Rural Immersion Programme
Himalaya Outbound Programme
Industry Visit Workshop
Other Optional Workshops
Placements
IIM Indore, being a popular destination for recruiters from the MBA program, has successfully instilled confidence in the recruiting companies about the quality of the IPM graduates too. The very first batch of IPM that graduated in 2016 saw good response from the corporate world, with students getting jobs in reputed companies like IBM, ICICI Bank, JP Morgan, Tata Sky etc. The average salary was 11.96 LPA and the highest was 30 LPA. Thus, this program would help students bag a good salary with lesser hassle when compared to the traditional route of separate bachelors and masters degrees.
Conclusion
The IPM is no doubt a great program that sets students on a great career path. However, the students need to be sure that they would pursue MBA, before joining this program. Normally, in India students are pushed towards engineering, and only in the third or fourth year of engineering they decide to do MBA. Or they decide that while working. It is rare for them to decide on doing MBA in their school days itself; most school students do not even know what MBA is. Also, going the IPM route would deprive the students of the advantages of having work experience before MBA. Students of the regular MBA program having atleast a year of work experience would be better able to relate the classroom learning to the corporate world.